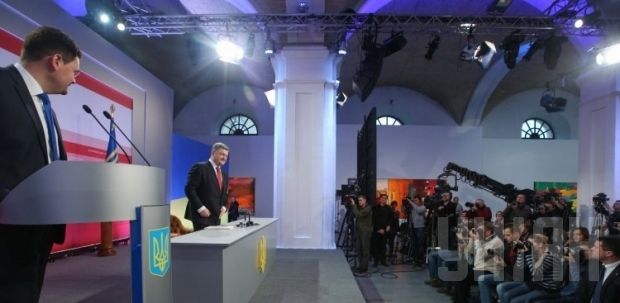 UNIAN
"I have not sold Channel 5. Nor did I promise to do so. I think today it is a model of Ukrainian journalism, and journalists can confirm that," the president said.
At the same time, he said, an agreement on sale of Roshen confectionery company had already been concluded. However, the process is being complicated by the weak investment climate in the country.
"Regarding Roshen, an agreement was concluded to sell it. Now I have no means to influence Roshen. But amid war, investors are not interested in the country and it is impossible to sell anything. There were negotiations, I was told there were four potential buyers, but negotiations are getting protracted."
If the current negotiations fail, Poroshenko promised to sell the company to its managers.