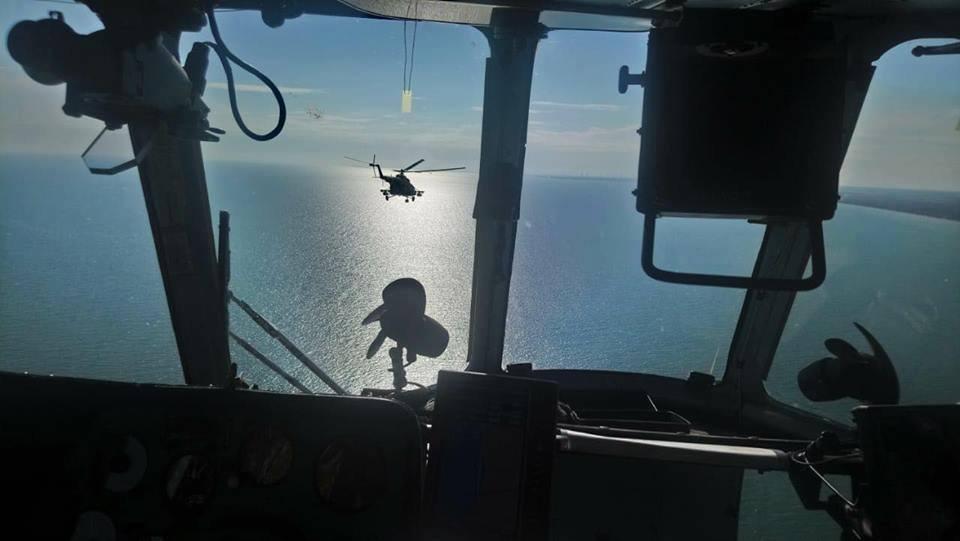 Photo from facebook.com/smpopko.ksv
Ukrainian President Petro Poroshenko has called on the international community to step up sanctions against the Russian Federation due to the blocking of shipping by Russia in the Sea of Azov.
"It is due to the lack of relevant punishment that after Georgia came Ukraine, that after [Alexander] Litvinenko came the Skripals, that after Aleppo came Idlib…," Poroshenko said in a statement during the General Debate of the 73rd session of the United Nations General Assembly late on Wednesday, September 26.
Read alsoTwo Ukrainian ships safely arrive in Ukraine's Mariupol across Russian-controlled Kerch Strait
"Kremlin has no intention to stop. Having occupied Crimea, it now aims at occupying the Sea of Azov between Ukraine and Russia. Having illegally constructed a bridge across the Kerch Strait, Russia launched a systematic disruption of freedom of international navigation through the Kerch Strait for Ukrainian and foreign ships," he said.
"Such brutal actions must be rejected as illegal, including under the UN Convention on the Law of the Sea. They require a strong response, including an enhanced sanctions policy and other targeted measures," he said.
As earlier reported, Russian border guards in the second half of April began stopping and inspecting foreign vessels navigating to/from Ukrainian ports. The State Border Service notes that Ukraine has been a hostage to the situation since 2004, namely, under the Agreement on Cooperation between Ukraine and the Russian Federation in the Sea of Azov and the Kerch Strait, which defines the Azov Sea as a sea of internal use by the two states. Thus, both Russian and Ukrainian border guards are entitled to inspect vessels, which, in their opinion, cause suspicion.
Secretary of the National Security and Defense Council of Ukraine Oleksandr Turchynov stated that the military and political leadership of the Russian Federation regards the Azov-Black Sea region as an important springboard for further expansion.