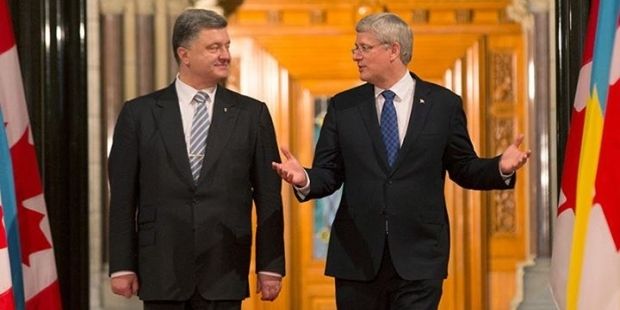 Photo from Facebook page of Stephen Harper
Summarizing achievements of 2014, Harper posted on his Facebook page a photo of himself with Ukrainian President Petro Poroshenko, writing that "in 2014, Canada took many principled stands on the world stage, including the decision to stand with Ukraine against Russian aggression."
A link in the posting leads to a page of the Conservative Party, which states that the Government of Canada will continue to support Ukraine in its fighting against Russian aggression.
As reported earlier, U.S. Vice President Joe Biden included the Revolution of Dignity in his list of the ten most important events of the year.