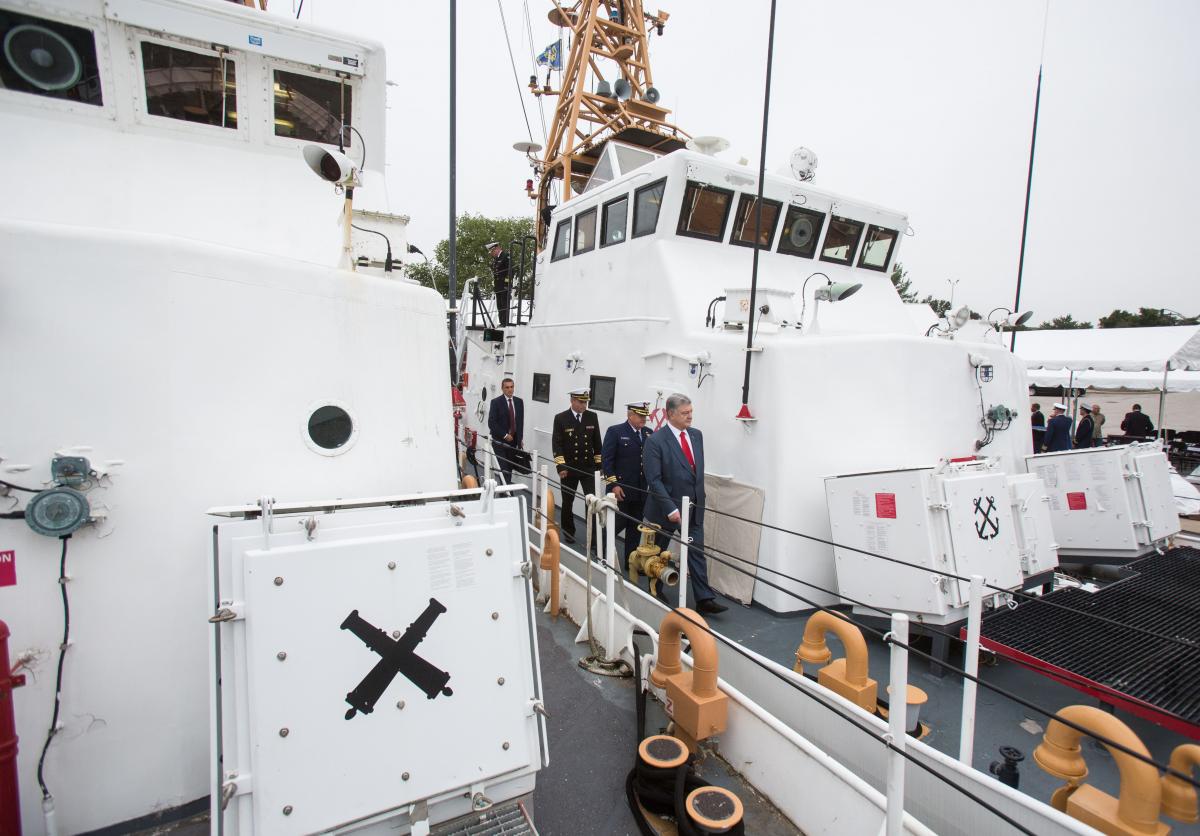 president.gov.ua
Ukrainian President Petro Poroshenko has noted a significant contribution of the United States to the development of the Ukrainian Army.
Read alsoU.S. hands over Island-class patrol boats to Naval Forces of Ukraine
"So far, we've got over $1 billion in security assistance from the U.S. In support of the reforms of the Ukrainian national security and defense sector, support of the national security law and its implementation, which ensures interoperability of our army with that of USA and NATO," Poroshenko said during a visit to the U.S. Coast Guard "Baltimore," the president's press service said.
"We appreciate a recent decision by the U.S. Congress even to increase this assistance. This is very supportive to our military allocations that have already exceeded 6% of GDP," he said.
According to him, this gesture of support has boosted defense cooperation between the nations and proved to be a robust measure to contain the growing Russian aggression.
"And I would like to repeat once again – today the best way to protect the Free World is to protect Ukraine with new defensive systems, with robust support in reforms, as well as with new targeted sanctions and with persistent diplomatic pressure over Russia," the president said.