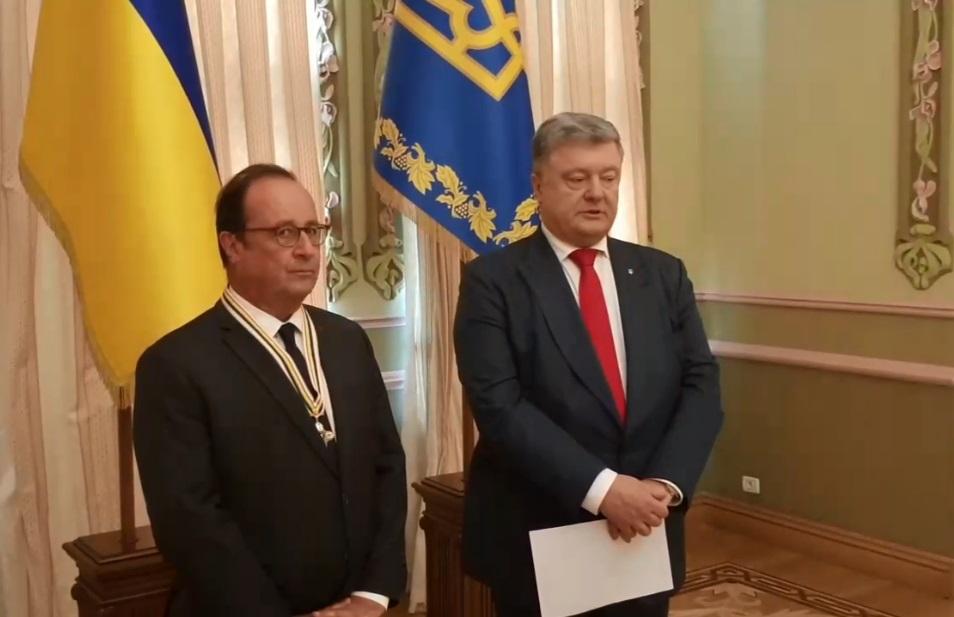 Snapshot / Petro Poroshenko / Facebook
Ukrainian President Petro Poroshenko has presented the former French President Francois Hollande with the Order of Freedom.
"I have the honor to present Francois Hollande with a prestigious state award of Ukraine, namely the Order of Freedom. This award symbolizes our boundless gratitude for the principled position that Francois Hollande showed in supporting our sovereignty, territorial integrity and independence," Poroshenko wrote on Facebook on October 1.
The ceremony took place in Kyiv.
Earlier, Poroshenko awarded Third Class Order of Merit to the Hollywood actor John Malkovich.