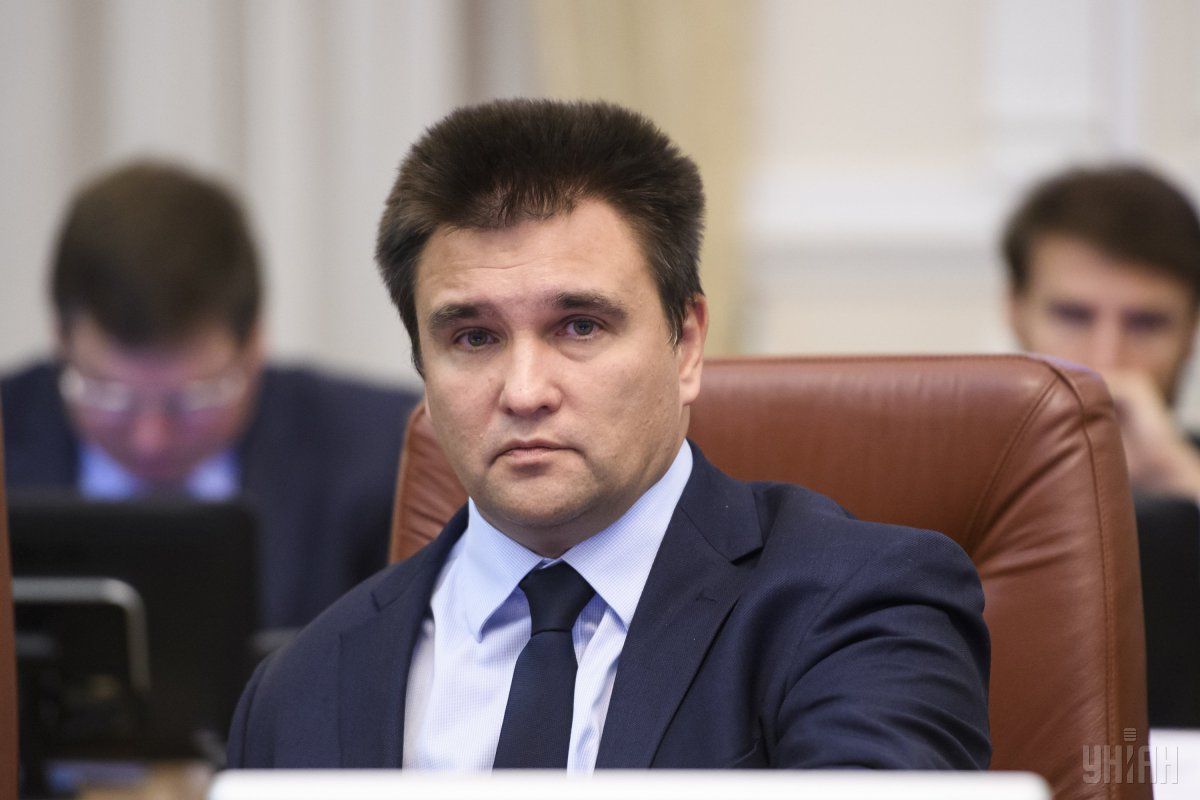 Ukraine's Foreign Minister Pavlo Klimkin / Photo from UNIAN
Ukraine's Minister of Foreign Affairs Pavlo Klimkin says Ukraine is going to expel the Hungarian consul from Berehove this week if Budapest does not recall its diplomat after a reported case of issuing Hungarian passports to Ukrainian citizens.
"I told the Hungarian Minister of Foreign Affairs about our arguments – they've violated the Vienna Convention on Consular Relations, it's one hundred percent. Of course, by definition, no one should hide the fact of acquiring new rights and duties, and generally hiding this is bad ... It's past whatever, and I suggested that the Hungarian Minister of Foreign Affairs withdraw this consul. And if it doesn't happen this week, we will send a note to the Hungarian side on his expulsion this week," Klimkin said in a video address posted on Facebook on Monday, October 1.
Read alsoDiplomats from Ukraine, Canada, UK and U.S. draw Hungarian authorities' attention to continued Russian aggression
Klimkin says Russia is using and will use this situation to destabilize Ukraine's Zakarpattia and Ukraine in general. "Although there is no need to discuss the exact actions of the Hungarian consul – we should clearly set the record straight and we will do this. In the coming days the consul will return to his country," Klimkin said.
It was reported earlier that Hungary was not going to withdraw its consuls from the Consulate General in the Ukrainian town of Berehovo, western Ukraine, "regardless of what the Ukrainians demand."