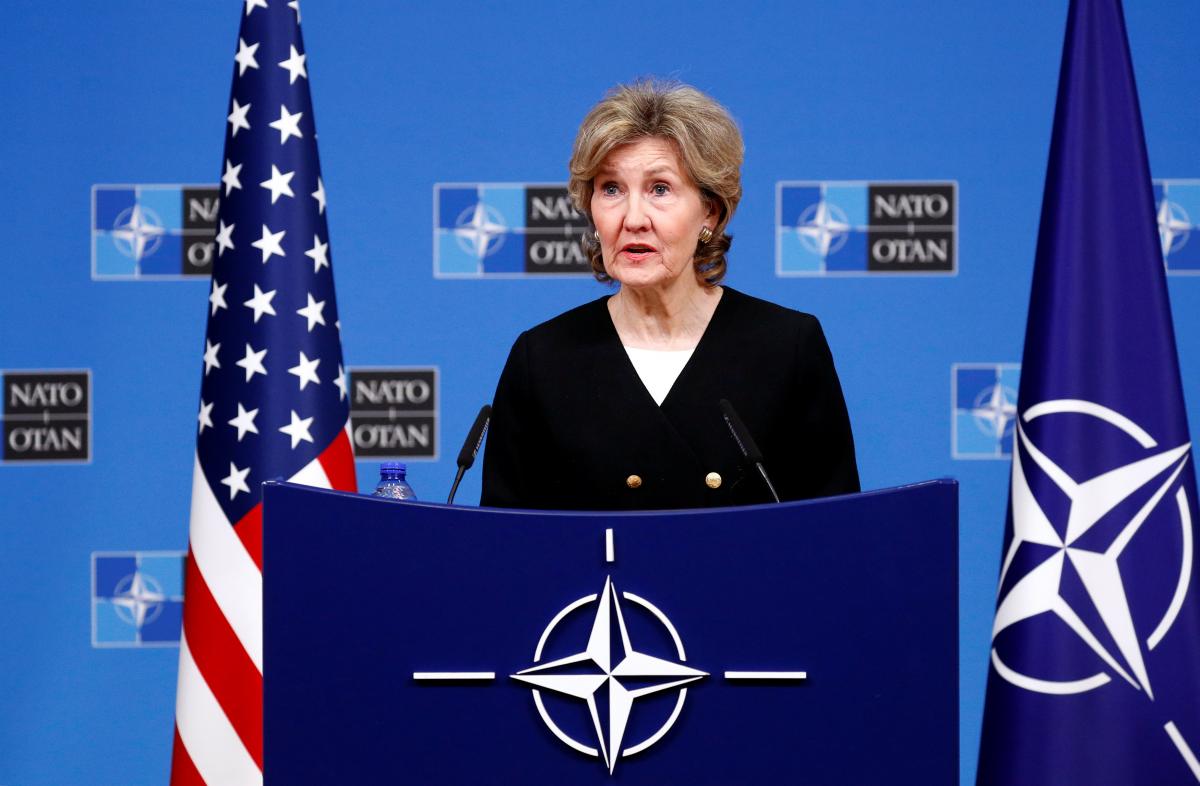 U.S. Permanent Representative to NATO Kay Bailey Hutchison / REUTERS
United States Permanent Representative to NATO Kay Bailey Hutchison says that the U.S. continues to call on Hungary not to oppose a NATO-Ukraine Commission.
"The United States certainly supports a NATO-Ukraine Commission. We have urged and will continue to urge Hungary not to oppose that. It is important," she said during a press briefing on October 2.
"Ukraine is one of the key partners, allies that we have that we are working to bring into a stable government. The Russians are defying that. We want to be strong and I think all of NATO does, to help the Ukrainians get the independence that they have already started for themselves," she said.
According to her, Ukraine did a wonderful outreach to its own people for wanting to be in EU and in NATO. "And we want to do everything to help them in that quest," she added.
Read alsoRussia to use Hungarian passports case to destabilize Ukraine – Klimkin
Hungary earlier said it would block any Ukraine-NATO Commission activity over a new education law adopted by Ukraine to introduce Ukrainian as the language of tuition. What is more, a recently reported fact of issuing Hungarian passports to Ukrainian citizens in Ukraine's Zakarpattia region resulted in more tensions between Ukraine and Hungary.
Ukrainian Minister of Foreign Affairs Pavlo Klimkin said that Ukraine might expel the Hungarian consul from the town of Berehove in Zakarpattia, while his Hungarian counterpart Péter Szijjártó said his country could take new measures to block Ukraine's EU and NATO integration.