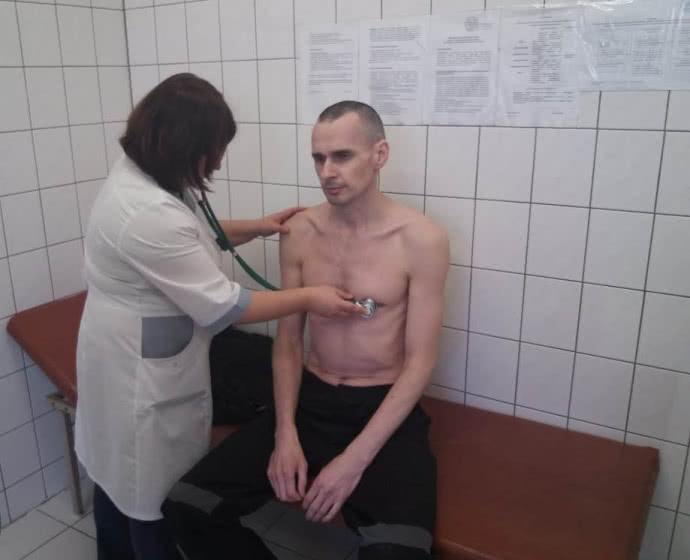 Yamalo-Nenetskiy area's Penitentiary agency
The lawyer of Ukrainian film director Oleh Sentsov, who was illegally convicted in Russia, Dmitry Dinze, says his client's condition continues to deteriorate, resulting in hypoxia.
"During my latest visit [to Sentsov], I observed that he was suffering from the development of hypoxia associated with insufficient oxygen enrichment of internal organs and blood. And this is all on the background of the fact that he doesn't take any food," Dinze told the Krym-realii online media outlet on October 4.
According to the lawyer, Sentsov's state of health is "consistently poor" and continues to deteriorate.
Read alsoBargaing for Sentsov: Can film director be swapped for three Russians held in U.S.
The human rights activist added that in the event of a critical deterioration, Sentsov would be forcibly fed.
As UNIAN reported earlier, Sentsov was arrested in Russian-occupied Crimea in spring 2014 and in August 2015 he was sentenced to 20 years in prison following an unfair trial where he faced "terrorism" charges stemming from his opposition to Russia's occupation of Crimea. He has been serving his term in a penal colony in the town of Labytnangi, Russia's Yamal. He went on hunger strike on May 14, demanding that Russia free all Ukrainian political prisoners. Sentsov's cousin, Moscow-based journalist Natalya Kaplan says his condition is critical and things are "catastrophically bad."