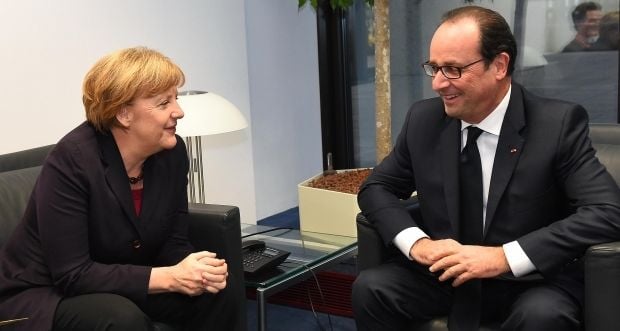 REUTERS
When asked to comment on Monday on the upcoming meeting, German Chancellor Angela Merkel said: "I cannot yet say when and how such meeting would take place," Radio Liberty reports.
The chancellor's press secretary, Steffen Seibert, said that such meetings would be meaningful only if the progress was made on "the full implementation of the Minsk agreements, a real and sustainable ceasefire along the demarcation line in the areas controlled by separatists and Ukraine, and the withdrawal of heavy weapons."
President Francois Hollande told French radio that he would go to Astana only if there were "an opportunity to make progress."
The officials were speaking as representatives of Ukraine, Russia, France and Germany met in Berlin to discuss efforts to put an end to the conflict in the war-torn Donbas.
Earlier, Ukrainian President Petro Poroshenko said that on January 15 the Kazakh capital Astana will host a meeting of leaders of Ukraine, Russia, Germany and France on resolving the situation in the Donbas.
Later the administration of Kazakh president confirmed Astana's readiness to host a "Normandy format" meeting.