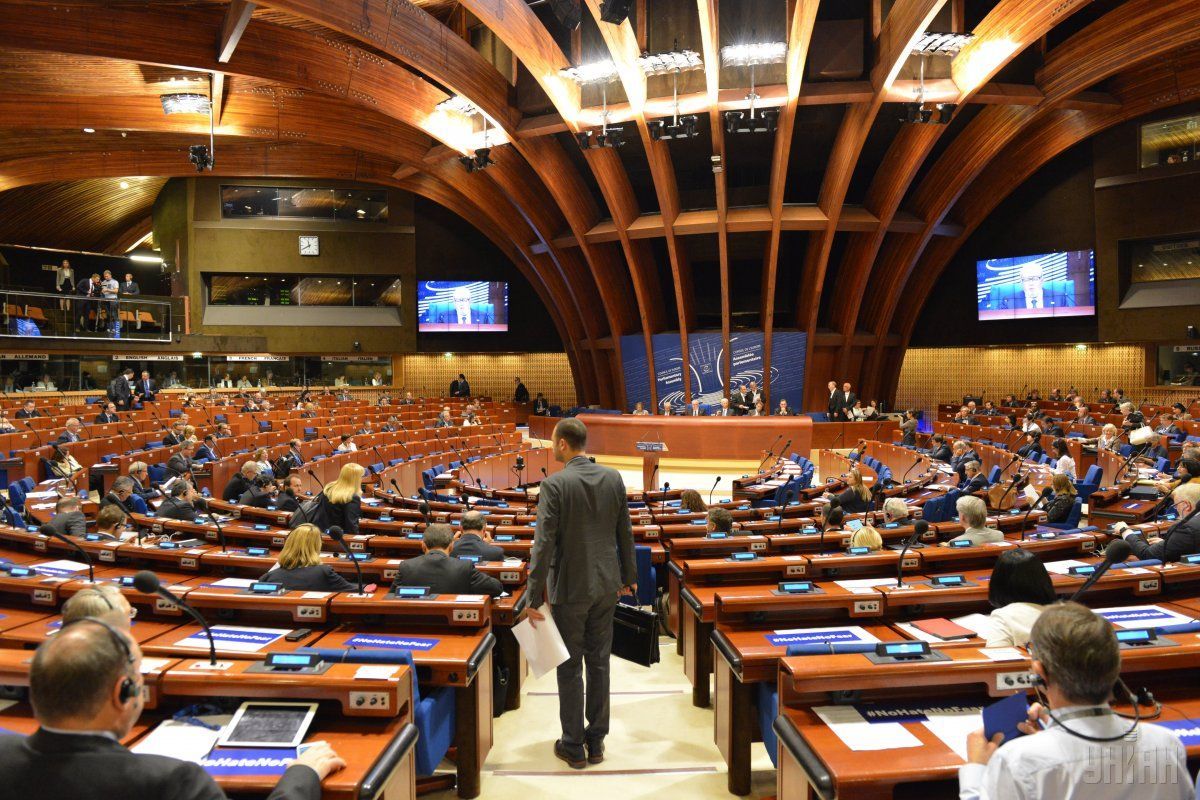 Photo from UNIAN
The Committee on Rules of Procedure of the Parliamentary Assembly of the Council of Europe (PACE), which will submit to the PACE a draft amendment to the rules on the imposition of sanctions against PACE delegations, has supported Ukraine's amendments to the document that make it impossible to "forgive" Russia.
Two amendments that eliminate the main risks in the document were proposed by a group of PACE deputies headed by representatives of Ukraine. At the same time, the amendments that were lobbied by a group of pro-Russian deputies have been rejected by an overwhelming majority, Ukraine's news outlet European Pravda said.
Read alsoKlimkin warns of risks of granting "indulgences" to Russia in PACE
The decision has yet to be confirmed at a plenary meeting, which will consider the resolution. Meanwhile, according to PACE practice, the support of the proposal in the committee significantly increases chances of successful voting on it.
The main proposal concerns the principle of voting for sanction-related decisions. The resolution proposes raising the voting threshold to 2/3 of the votes (now it is 1/2), which significantly complicates the imposition of sanctions on Russia. One of the Ukrainian amendments proposes to maintain the 1/2 rule for a number of sanctions, including depriving Russians of their right to vote.
The second proposal bars parliamentarians elected in the occupied territories, in particular in Crimea, from participating in the PACE's work.
The committee also recommends that the Assembly support the rule that initiates the imposition of additional penalties on the Russian Federation if it, attempting to avoid sanctions, again fails to submit a list of its delegates for participation in the assembly in 2019.
The PACE on April 10, 2014, deprived the Russian delegation of its voting rights in the body over Russian aggression against Ukraine. The Russian delegation also lost the rights to be represented in the Bureau of the Assembly, the PACE Presidential Committee, the PACE Standing Committee, and the rights to participate in election-observation missions.
As UNIAN reported earlier, Russia in June 2017 cancelled its annual payment to the Council of Europe for 2017 after claiming its 18 delegates were being "persecuted" in response to the illegal annexation of Ukraine's Crimea. The Russian side warned that no future payments would be made until the rights of the Russian delegation to the Parliamentary Assembly of the Council of Europe "are fully restored."