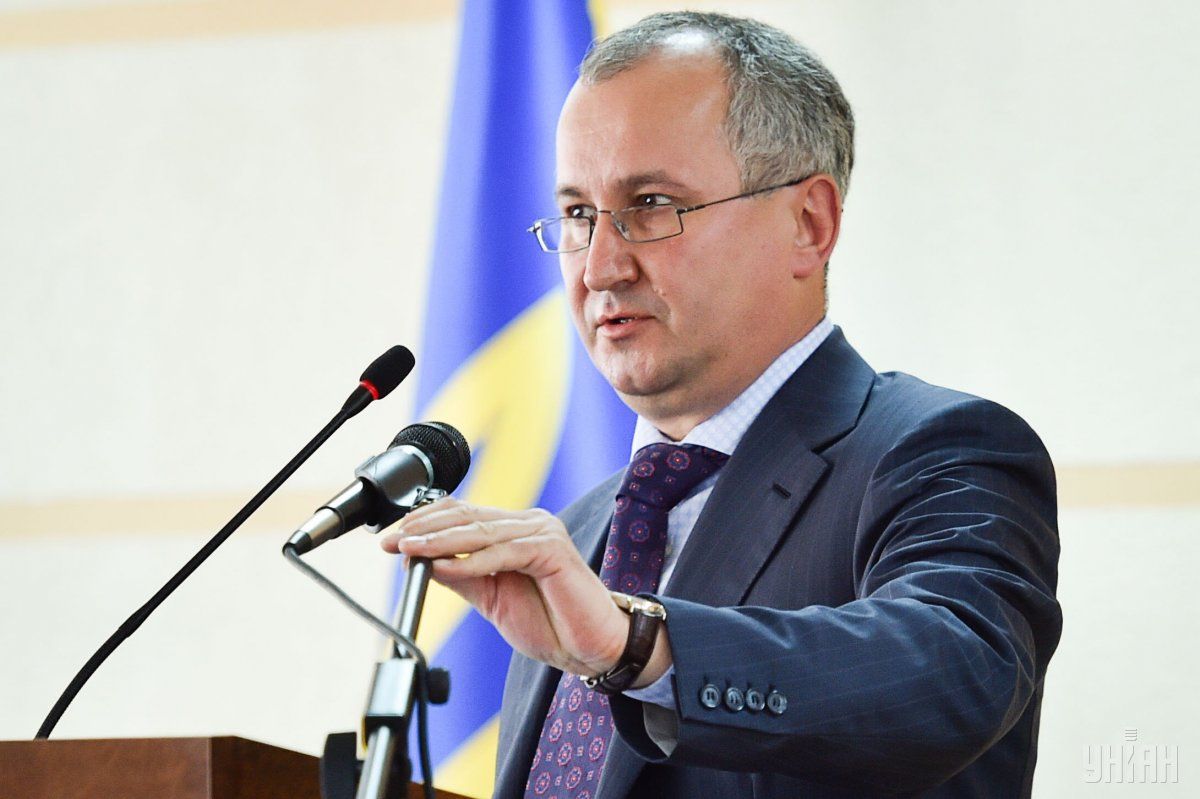 Vasyl Hrytsak / Photo from UNIAN
The people's deputy of the Verkhovna Rada of Ukraine was supposed to become the leader of the so-called "Bessarabian People's Republic" back in 2015, as stated by the head of the Security Service of Ukraine, Vasyl Hrytsak who spoke at the Ukrainian Week conference in London.
"In April 2015, we were forced to take our armored vehicles group, our spec-op forces, and investigators, and make a 700-kilometer march from Kramatorsk to Odesa overnight, all to make a huge number of simultaneous searches, arrests, and seizures of explosives, etc. They planned to blow up the bridge across the Dniester estuary and also across the Dniester river and declare the creation of the Bessarabian People's Council," said Hrytsak, according to Pryamyi TV Channel.
Read alsoSBU assures there are no 'people's republics' in Odesa region
The SBU chief noted that it was the deputy of the Verkhovna Rada of Ukraine, who is a member of parliament to this day, who was set to get on the helm of the self-styled body.
"Had those two bridges been blown up, Southern Bessarabia would have been cut off from the main part of Ukraine, and the so-called 'little green men' were supposed to be deployed from the territory of Transnistria. There are thousands of Russian soldiers and officers stationed there. They planned to create a 'Bessarabian People's Council' and from there on, to continue the offensive of the 'Russian Spring' in the depths of Moldova, Romania. We hindered these plans. Few people know about this, but this is our job," said Hrytsak.
The head of the SBU did not disclose the name of the candidate for the top post in the "Bessarabian People's Council" project. However, according to MP Mustafa Nayem, the man in question is MP Vitaly Barvynenko (Vidrodzhennia deputy group).
Read alsoRussia was plotting massive terror attacks in Ukraine: Babchenko discloses previously classified data around life attempt
"If the SBU chief is not ready to name that deputy, I can do it. This is Vitaly Barvynenko, member of the "Vidrodzhennia" parliamentary group and the law enforcement committee.
As reported earlier, in the spring of 2015, the SBU exposed and blocked in Odesa a large-scale separatist network. The unlawful scenario was foiled at the stage of its preparation. The plot united several anti-Ukrainian projects - the creation of a fake "Odesa People's Republic," the promotion of non-existent, so-called "Bessarabian National Council," "Porto-Franko," and others.
In June 2015, the SBU reported that in Odesa region, the Russian security services instigated an attempt to promote a separatist movement called "The People's Rada of Bessarabia."