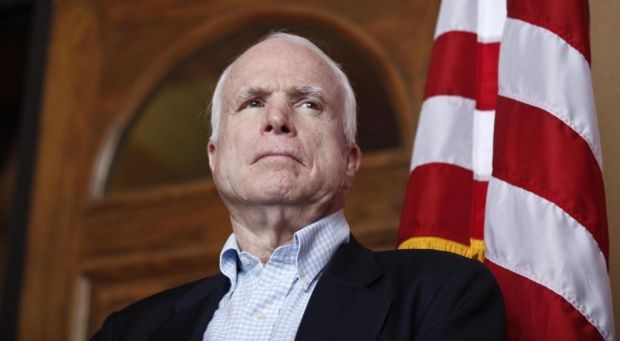 REUTERS
"Now, when we have a majority in Congress, we will do everything possible for this issue to remain on the agenda, and not only with regard to Ukraine, which is a persuasive argument itself, but also with the regard to the future of the Baltic countries," McCain said, according to a report on Thursday by U.S. broadcaster Voice of America.
"We must think about what will happen to Moldova and other countries in the region.
"The only scenario that I see is that [Russia] must return Crimea to Ukraine, [and] leave eastern Ukraine, and only after that we can talk about the 'Finlandisation' of Ukraine," McCain said.
"Today, the Achilles heel of the Republican Party is the absence of an absolute majority in Congress. U.S. President Barack Obama can always veto any decision of both chambers," he said.
"However, in a recent interview, Mr. Obama expressed hopes for compromise. He said that he believed in diplomacy, dialogue and cooperation," McCain said.