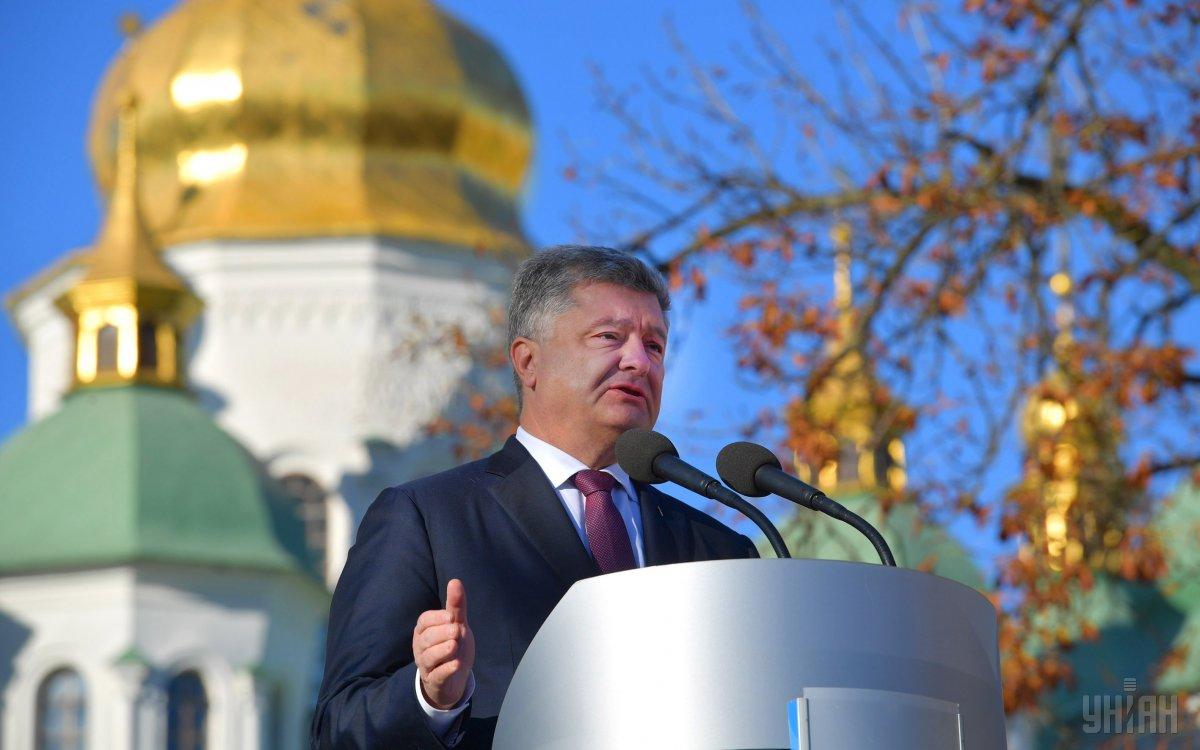 Photo from UNIAN
Ukrainian President Petro Poroshenko emphasizes that the issue of the tomos and autocephaly of the Ukrainian Orthodox Church goes far beyond the bounds of church life and it is a matter of Ukrainian national security and statehood.
"No one will stop the Ukrainian people. And we will ask no permission from anyone, because Ukraine and its people, fighting for freedom and the future, shall decide. Autocephaly is the most important event of the same series as our aspiration for joining the European Union and NATO, the Association Agreement, visa-free regime with the European Union, withdrawal from the CIS, rejection of the deceptive Treaty on Friendship with Russia," Poroshenko said during the prayer for Ukraine, the president's press service said.
Read alsoRussian empire losing one of last levers of influence on its former colony – Poroshenko on decision of Ecumenical Patriarchate
He stressed all that was the basis of Ukrainian own path of development.
"This is an issue of global geopolitics. And if this is not the case, then explain me why the decision of the Ecumenical Patriarch the day before yesterday was discussed on the Security Council of the Russian Federation under the chairmanship of Putin?" the president said.
"Moscow's reaction to the actions of Kyiv and Fener demonstrates that we are on the right way," Poroshenko said.
The president stresses that autocephaly is part of the state's pro-European and pro-Ukrainian strategy, which the authorities have consistently implemented over the last 4.5 years and will continue to do so in the future.