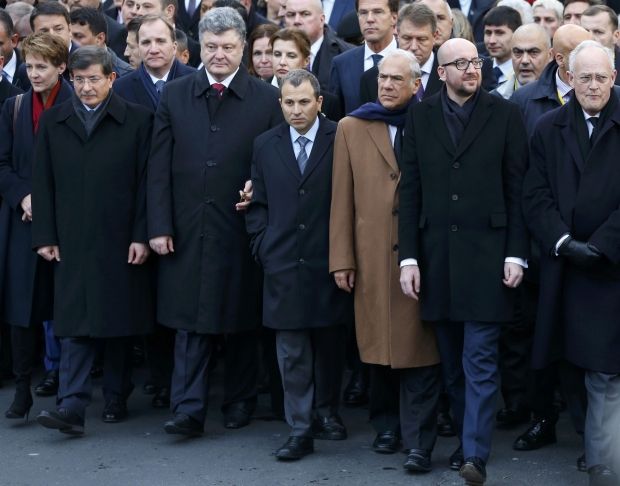 REUTERS
"Today we're all fighting for the values of democracy and freedom of speech," he said.
"I believe that humanity and unity will always defeat terror!" Poroshenko said.
As reported earlier, Ukrainian President went to Paris on Sunday to take part in the march of unity against terrorism. Before it began, French President François Hollande, German Chancellor Angela Merkel and Ukrainian President Petro Poroshenko had a short meeting.
A total of 50 heads of states and government took part in the march, including world leaders and famous politicians. The number of people who participated in the march exceeded to one million.