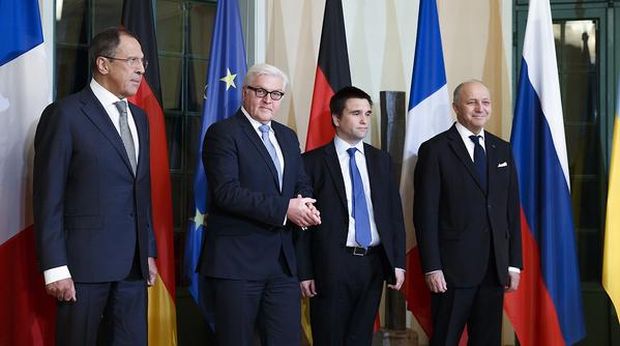 Photo from twitter.com/MFA_Ukraine
The meeting had been scheduled for January 15. Brok announced the postponement during a committee meeting in Strasbourg, according to an UNIAN correspondent.
"The meeting, which was scheduled for this week, will not take place. There is no consensus that the progress required for the meeting to take place is sufficient, despite all the preparatory work between the political directors and ministers (of Foreign Affairs)," Brok said.
"It was to be held in the 'Normandy format'. But it will be postponed for several weeks," he said.
 Brock said that he was "not optimistic, as there was no agreement reached on a significant number of points, which, indeed, could be crucial for the result."
"The heads of state often gather together, but have not achieved a result the way they did in Milan," the head of the committee said.
In addition, Brok said he believes that the main point that must be agreed is strengthening control of the Ukrainian border.
"We see that there are 7,500 Russian soldiers in the east of Ukraine. We see that the main point of the agreement is to secure the border, because [the situation] is turning into a frozen conflict, or it may already have turned into one," he added.