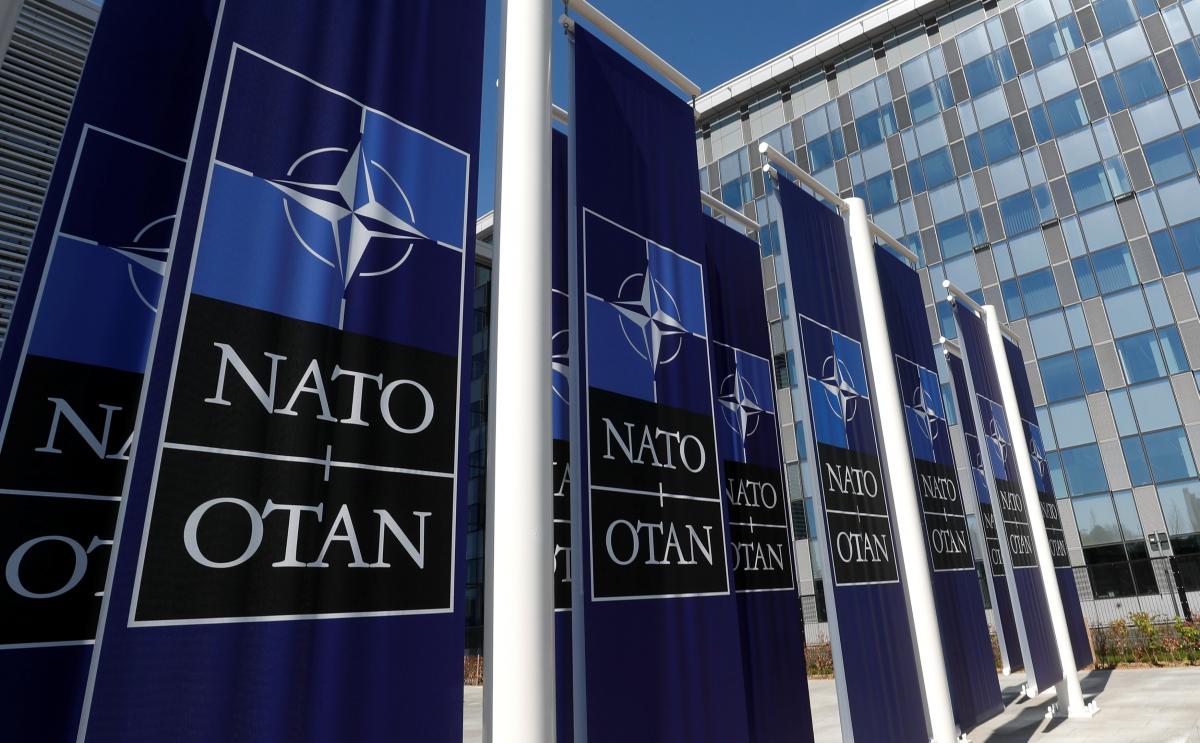 REUTERS
Analyst from the Institute for Euro-Atlantic Cooperation Volodymyr Horbach says that Russia seriously perceives Ukraine's probable membership of NATO, seeing it as a threat.
"It's very good that [the Russian Foreign Ministry's head of the Department of European Cooperation] Andrei Kelin in Russia speaks about the probability of Ukraine's membership of NATO. This means that they have already started considering it seriously," Horbach said on TV channel Pryamiy. "So far, let's say, it is fear [for the future]. It's not happening now, but hypothetically in a certain medium-term outlook. They already consider it to be probable, and this is a big advantage to us."
Read alsoRussian MFA: Ukraine's accession to NATO "possible"
Secondly, they are going to build a strong defense on the perimeter of Ukraine in such a case, he said. "And this is also a big advantage, because now it is an offensive. Of course, their rhetoric was sly but if they manage to do it, this is another advantage to us. And thirdly, they are afraid of it very much and perceive it as a threat. Therefore, Ukraine's membership of NATO needs to happen. What they fear needs to be done by all means," Horbach said.
Ukraine, once a famously neutral state, has veered toward NATO membership since its relationship with neighboring Russia collapsed after a series of land grabs by Russian-backed forces.
As UNIAN reported earlier, Ukrainian President Petro Poroshenko in February 2018 appealed to the NATO Secretary General Jens Stoltenberg, requesting a Membership Action Plan (MAP) for Ukraine. On March 16, Poroshenko said he had commissioned to prepare a draft amendment to the Constitution regarding Ukraine's aspirations to join NATO and the European Union. On March 28, the president signed a decree "On approval of the Annual National Program under the auspices of the Ukraine-NATO Commission for 2018". According to the decree, Ukraine seeks to receive an invitation from NATO regarding the MAP in the medium term perspective. On July 11, heads of the NATO member states at the Brussels summit adopted a declaration, which confirmed Ukraine's aspiration to gain membership in the Alliance. NATO confirmed the decision of the Bucharest summit that Ukraine would become a member of the Organization in the future if it met the required criteria. On July 12, at the NATO summit, Stoltenberg stressed that Ukraine's long-term goal is to join the Alliance. However, the country should focus on the implementation of important reforms related to NATO standards and principles. According to Stoltenberg, the Alliance will continue to expand its support for Ukraine in the context of an ongoing conflict in Donbas.