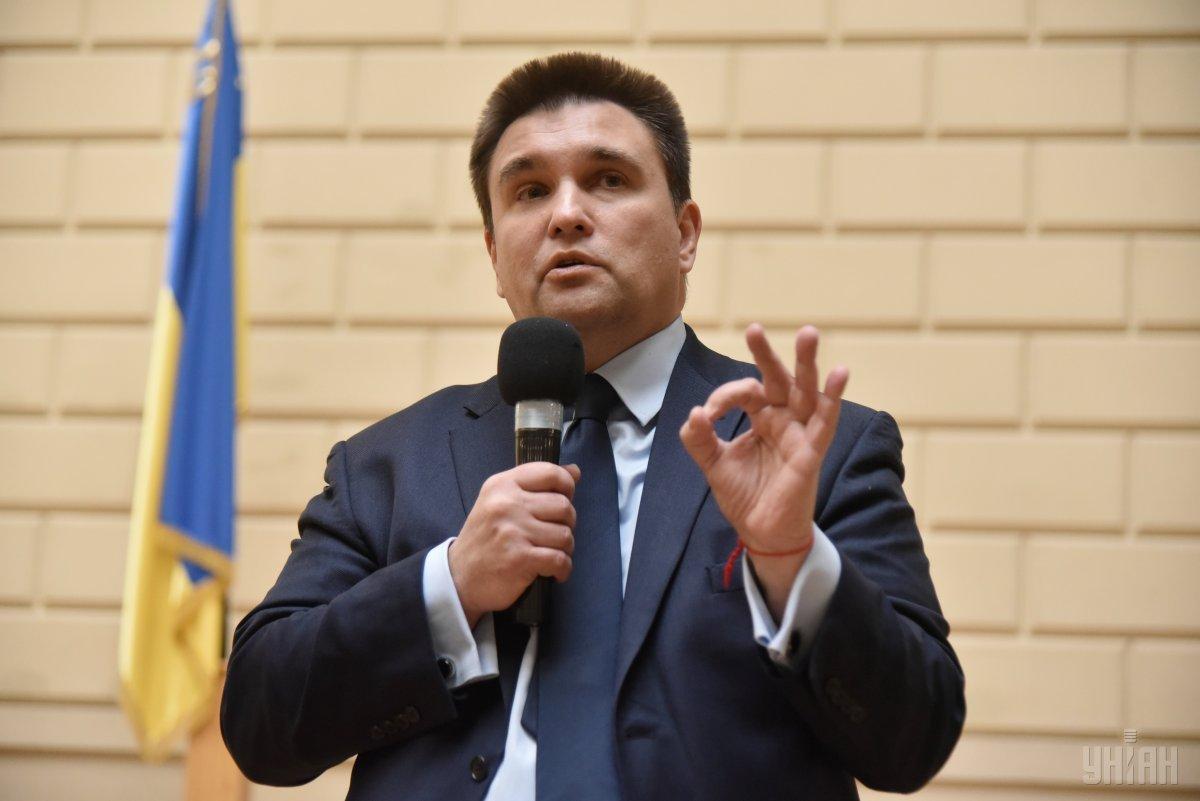 Photo from UNIAN
Ukrainian Foreign Minister Pavlo Klimkin has praised relations between Ukraine and Poland and stressed there was no conflict between the two countries.
"We have no conflict, but there is an emotional context. These emotions are often based on historical events. Polish politicians seek to set the record straight only based on their own vision of historical events. History is a complicated thing. Common history is even more complicated," he said, speaking in Lviv, Europeiska Pravda reports.
Read alsoUkraine, Poland foreign ministers discuss renewing search for remains of fallen Polish troops
Klimkin called on politicians to refrain from speculating with history and to take a balanced approach to solving historical issues.
"There is no place for emotions where it comes to history. I'm trying to tell my Polish colleagues that the state cannot be responsible for the crimes of individual paramilitary units not controlled by the state. To equate separate units would be insane as it doesn't correspond to historical truth or reality. Politicians should not speculate with history. Politics is for the present and the future, while history should be left for scholars. It is important for the state to look forward, not into the past," he explained.