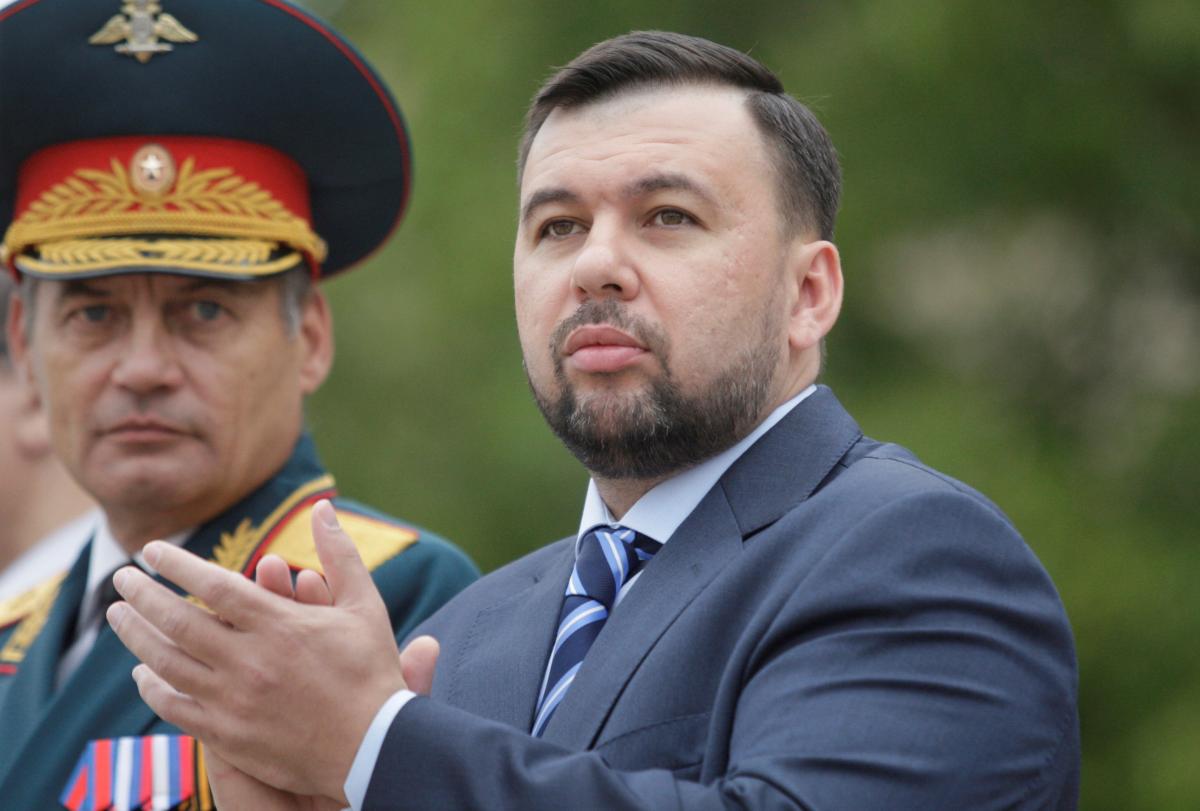 REUTERS
Dmytro Tymchuk, coordinator of Ukraine-based Information Resistance (IR) OSINT community, on the eve of the UN Security Council meeting on the situation in Donbas said that the Kremlin once again tried to legalize its puppets in the occupied territories of Donbas, using their "tools" in Europe.
"In particular, the Polish online resource Onet.pl published an interview with the so-called 'DPR head' Denis Pushilin. The author of the interview is Polish 'activist' and 'journalist' Tomasz Maciejczuk, an infamous provocateur and Moscow minion," Tymchuk wrote on Facebook.
After the reaction came from Ukraine, in particular, the outrage expressed by the Ministry of Information Policies, the interview was removed from the website. "But questions remained," Tymchuk notes.
Read alsoU.S. State Department condemns announced "elections" in Donbas
"This is not the first such case – there was a scandal after the publication of Pushilin's interview with the influential Polish edition Rzeczpospolita, organized and inspired by Vladislav Surkov's assistant Denis Denisov, who has been traveling quietly across the EU. In the same case, Russian journalist Dmitry Yermolaev associated with the Russian Foreign Intelligence Service got into a spotlight. It is quite obvious that we are dealing with operations carried out by the Russian special services," the expert said.
"And here's what's interesting. Look how brazenly Russian special services started operating in Poland – a country that today vigorously speaks of the Russian threat and dreams of expanding the U.S. military presence on its territory. Just a couple of days ago, Polish Foreign Minister Jacek Czaputowicz said: 'The U.S. presence in Poland is already significant. But due to the fact that Russia constantly poses a threat, we support the expansion of its presence and its permanent character.' And at the same time, this very Russia's special services are conducting another special operation in Poland – against Ukraine," Tymchuk wrote.
Read alsoRussia plants agent in Poland under "Russophobe" cover to tar Ukraine-Poland ties
According to Tymchuk, in this situation, Ukraine should actively monitor the European information space and immediately respond to any Russian provocations.
"We cannot afford the luxury of indifferently watching Moscow spitting on our heads from the territory of other countries, also actively seeking to set up a fight between us and these countries along the way – this can be seen in the example of, to say the least, uneasy Ukrainian-Polish relations we're seeing today," he said.