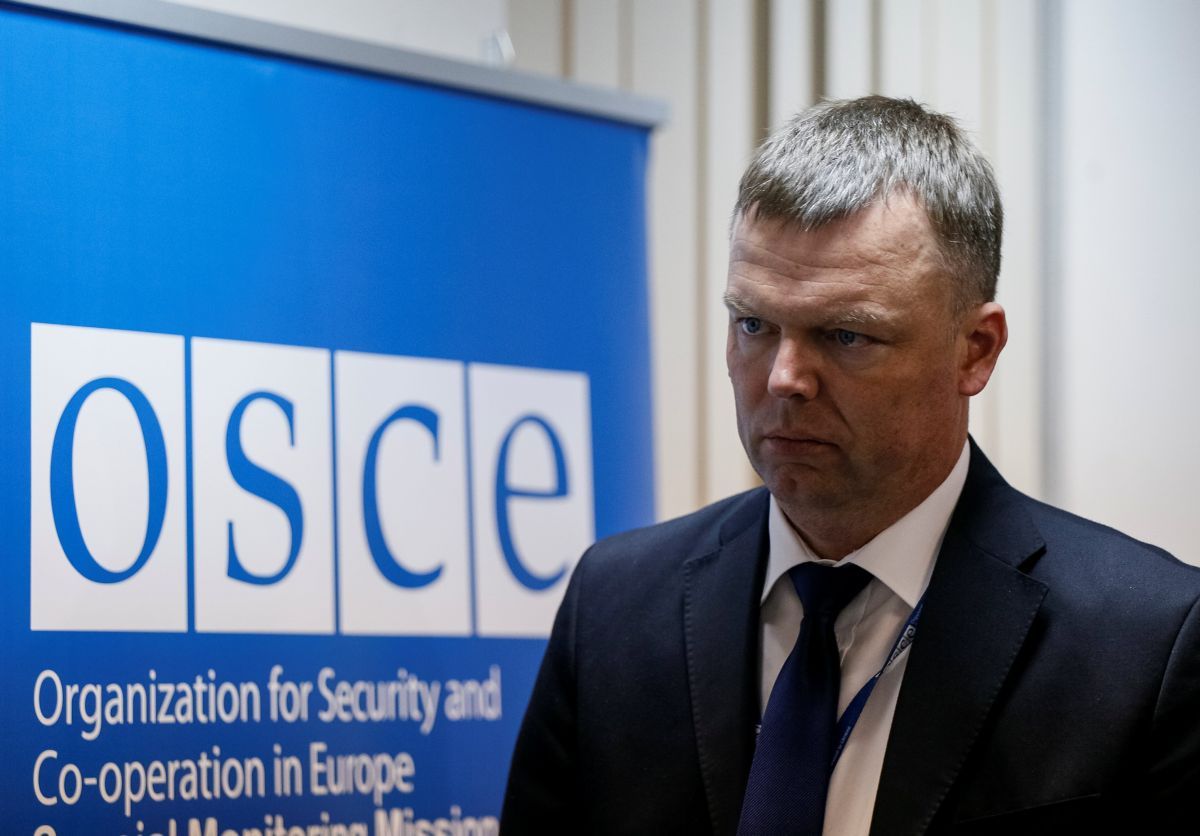 REUTERS
During his last days as Principal Deputy Chief Monitor of the Special Monitoring Mission to Ukraine at the Organization for Security and Cooperation in Europe (OSCE SMM), Alexander Hug said that the hardest thing for him was seeing Ukrainians suffer from the Donbas conflict.
"The suffering of Ukrainians across the country from this unnecessary conflict has been a very very deep experience for me and one that I won't forget, of course," Hug told Hromadske International during an interview on October 30 in Kyiv.
"What was equally amazing is that with a few exceptions, all of these Ukrainians that I've met, especially near the contact line, they have not developed hatred. They all believe in the possibility to have this conflict end quickly and make very clear to me and my colleagues that it is not their conflict they are suffering from," he said.
Hug took the position in late March 2014 and since then has been closely monitoring the situation in eastern Ukraine. On November 1, he will be replaced by a Briton, Mark Etherington, who joined the OSCE SMM around the same time in 2014 but shortly left.
Read alsoOSCE's Hug on Russian involvement in Donbas war: "Facts speak for themselves"
According to Hug, ever since the start of his service at the OSCE SMM, he has not seen a single quiet day in the conflict zone.
"We have not witnessed a single day without ceasefire violations, we have had days where small arms fire only was used by the sides, which is much less of concern for civilians. But our own records show clearly that there hasn't been a day without a ceasefire violation, without the use of weapons, which is the language used in the Minsk agreements," he said.
Hug says he believes the conflict can only be resolved diplomatically, "at the table."
"I'm not suggesting that Ukraine should act unilaterally and unilaterally withdraw its weapons, unilaterally cease the fire –that will not work. It will only work if all those who have promised to end the fighting: that is Moscow, Kyiv, certain areas of Donetsk and Luhansk do so in mutual arrangements and agreements."
He adds that back in spring 2014 he did not think this conflict would last for so long. It's even harder for him to accept that "I'm leaving now but the conflict continues."