German foreign minister says there is still threat of war for all Europe
The threat of war for the whole of Europe arising from the conflict in eastern Ukraine has not been eliminated, German Foreign Minister Frank-Walter Steinmeier has said in an interview with the newspaper Hannoversche Allgemeine Zeitung, Ukrainian online newspaper Ukrainska Pravda has reported.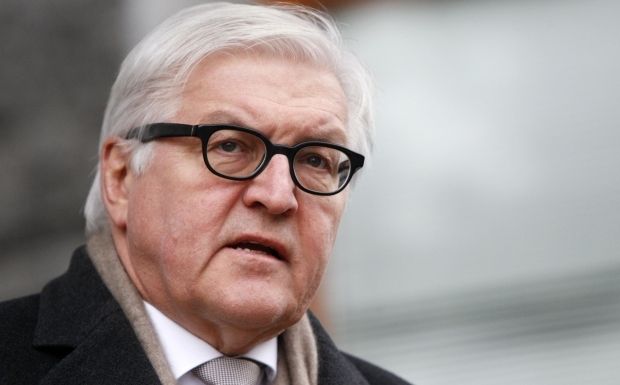 REUTERS
"The terrible thing is that once again ten civilians lost their lives as a result of a missile attack. This means that the danger posed by this conflict for the whole of Europe, is still far from being eliminated," Steinmeier said.
"Therefore, we will continue to do everything in our power to ensure that the conflict does not turn into a large-scale military confrontation. It is difficult to do, but there is no alternative."
According to Steinmeier, the talks on the peaceful resolution of the conflict are not going well.
"The problem is that we are also talking about the creation of a ceasefire line, the withdrawal of heavy weapons and foreign fighters, access to humanitarian assistance and the exchange of prisoners," Steinmeier said.
"We will be able to resolve the conflict only if there are serious efforts from both sides [to achieve] a permanent ceasefire, which could [in turn] pave the way for a political solution. It should be clear that there is no military solution to the conflict."
Early in December, Steinmeier said he hoped for an easing of the conflict that has plagued Ukraine.
However, in recent days the number of attacks by Russian-backed militants on the Ukrainian armed forces had sharply increased, according to figures from Ukraine's National Security and Defense Council.
If you see a spelling error on our site, select it and press Ctrl+Enter