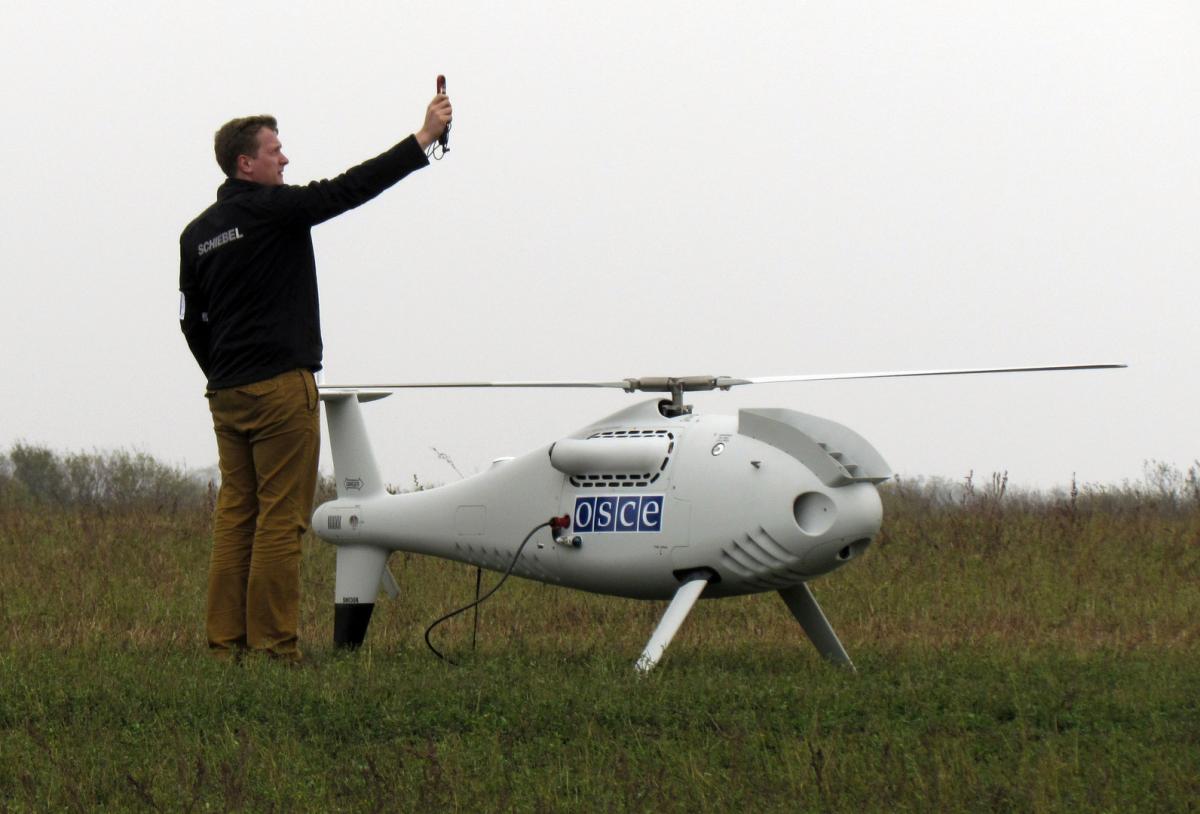 REUTERS
Germany and France condemned the downing over Russian-controlled eastern Ukraine of a drone operated by monitors from the Organisation for Security and Cooperation in Europe, and blamed Moscow and the "separatists" it backs for the incident.
In a joint statement, Berlin and Paris said the long-range drone had been shot down early in the morning of October 27 near the Russian-Ukrainian border over territory controlled by the Moscow-backed forces, Reuters said.
Read alsoOSCE loses drone monitoring trucks in Russian-occupied east of Ukraine
"The information gathered by the Observation Mission suggests that the Russian Federation and the separatists it supports are responsible for the drone's downing," they wrote in a statement issued on Thursday.
Russia is also a member of the OSCE. Together with Ukraine, all four countries are part of the so-called Normandy process, aimed at settling the conflict that has flared in eastern Ukraine since 2014.