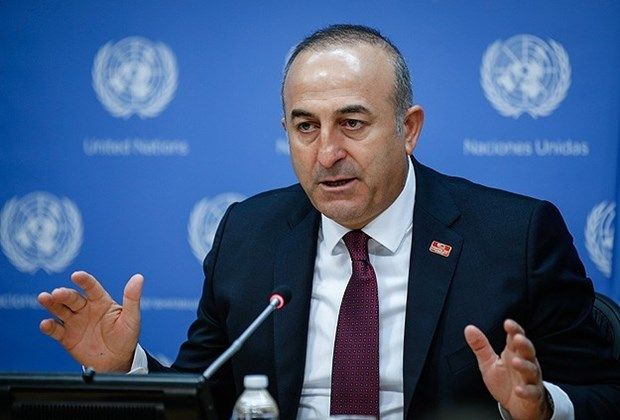 Photo from trt.net.tr
The Turkish Foreign Ministry has "to report that up to date none of the promises [made by Russia] have been fulfilled," Cavusoglu said.
He said Russia had promised to make the indigenous language of the Crimean Tatars a state language, grant rights to the Crimean Tatars that were previously not provided by Ukraine, and ensure the Crimean Tatars are represented in local government.
When asked to comment on the development of bilateral relations between Russia and Turkey during his interview with the Turkish news agency, Anadolu Cavusoglu noted that the Russian-Turkish Cooperation Council continues functioning at a high-level, and that the Turkish side would like to see bilateral relations developing.
Cavusoglu also noted that Russia is the most important Turkish partner, after Germany, in the field of trade cooperation.
Furthermore, he added that Turkey has its own view regarding the introduction of sanctions against Russia.
However, Turkish foreign minister stressed that good relations with Russia do not mean that Turkey will not recognize Russia's role in the Ukraine conflict and accept Crimea's annexation by Russia.
Speaking about the Crimean Tatars, the foreign minister said that Turkey discussed during the meeting with Russian President Vladimir Putin cases of the abduction and disappearance of Crimean Tatar people, and the pressure being exerted on them.
"We even presented two lists. One of them had the names of about 100 people who were punished for meeting with Crimean Tatar leader Mustafa Jemilev. The other had the names of those who have gone missing, who have been murdered, and those who have been assaulted or threatened," Cavusoglu said.
In response, Russian President Vladimir Putin reiterated his promise to make the language of the Crimean Tatars a state language and provide the Crimean Tatars with broader rights than before," Cavusoglu said.
"However, I would like to see it in deeds," he said.
"We regret to observe that up to date none of these promises have been fulfilled. Russia is our friend, but if it is making mistakes, we have to have to point it out to them," Cavusoglu said.
He said that Turkey will soon send a delegation to the Crimea to study the situation with the rights of the Crimean Tatars, and that the issue had been agreed with the Russian authorities.
"Putin said they would ensure there are the necessary conditions for us," Cavusoglu said.