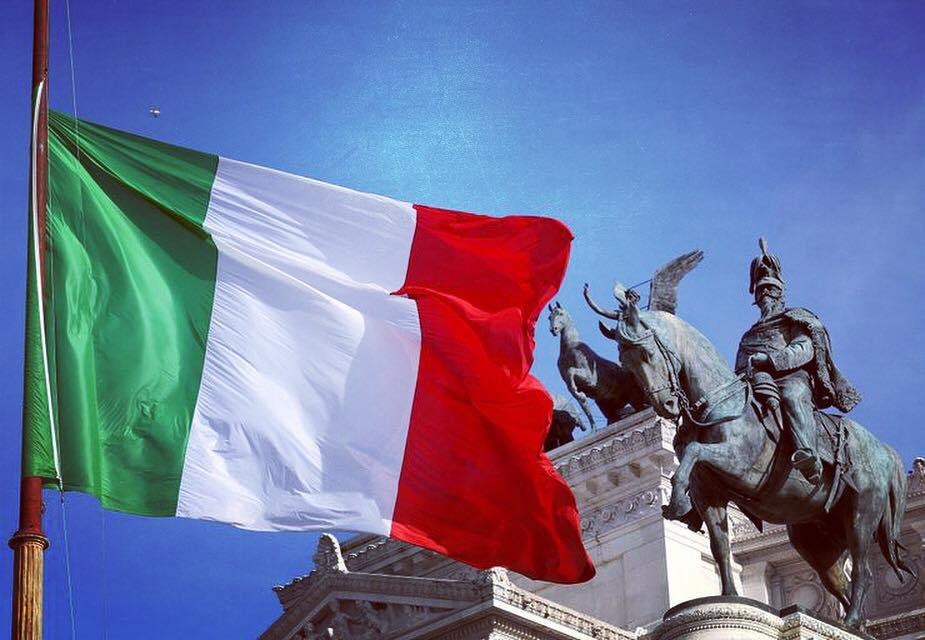 facebook.com/ItalyMFA.it
Information Resistance OSINT community leader, Ukrainian MP Dmytro Tymchuk has said Russian propagandists are actively spreading another lie, this time about "Ukrainian fascists" in Italy.
"On November 1, at about 21:30, a fight allegedly involving citizens of Ukraine broke out in a ground subway train, which links the Italian capital with Ostia. The video of the fight was posted on Facebook by user David Ognibene. It shows two young people acting aggressively toward one of the passengers. The men were later detained by the police," Tymchuk wrote in an article on the Information Resistance's website.
"Whether these two deliberately staged a fight still remains a question but watch how deliberately one of them claims he is a 'fascist.' Why?"
There is no verified information yet as to whether these two youngsters are in fact Ukrainian Nationals, Tymchuk wrote, adding that they might as well be holders of Ukrainian passports, being residents of temporarily occupied territories.
No surprise the video is being spun by Russia propaganda resources, and it was also picked up by Russia's infamous "botfarms" which are now spreading messages like "Ukrainian racists," "Ukrainian fascists," "Ukrainian Nazis," "staged a bloody massacre" and almost a genocide in the Italian metro, etc.
Read alsoEUvsDisinfo: Kremlin refocuses propaganda campaign on No.1 target, Ukraine
"While there is no exact information on who the culprits are, we will refrain from lengthy comments. Besides, we should not remind Russian propagandists about the recent events in Rome with the participation of Russian fans who broke the subway escalator, which led to casualties, and the events during the 2018 World Cup Russia, when robbing or beating up of foreigners was a daily occurrence, as well as the behavior of Russian fans at Euro 2016, where Russians organized mass brawls," Tymchuk said.
According to the expert, there is an interesting fact that the current incident in Rome with the participation of "Ukrainian fascists" took place at a time when Ukrainian national guardsman Vitaliy Markiv who is being charged with the involvement in the death of an Italian photo reporter in Donbas four years ago, was being tried in Italy.
By the way, according to Roma Today, the citizen of India turned out to be the victim in this incident, and the woman who tried to protect him was in fact a Ukrainian national.