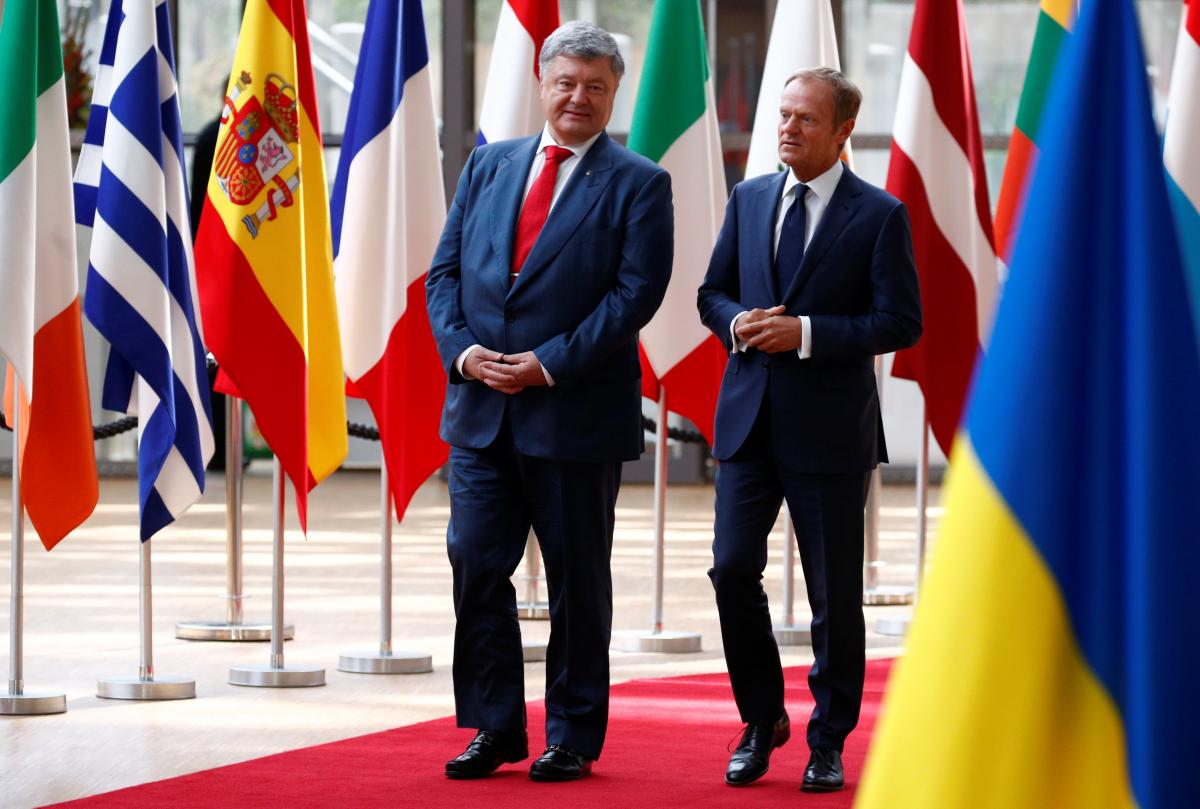 REUTERS
President of Ukraine Petro Poroshenko and President of the European Council Donald Tusk spoke in favor of strengthening the coordination of efforts to tackle Russian interference in next year's elections both in Ukraine and the EU as the two leaders met on the sidelines of the European People's Party Congress in Helsinki (Finland) Thursday.
"In the context of preparations for elections in Ukraine and the European Union in 2019, Petro Poroshenko and Donald Tusk recognized the need to strengthen the coordination of efforts of Ukraine and the EU in countering Russia's external interference through cyber attacks, disinformation, and subversive activities," the Ukrainian president's press service reported.
Read alsoEU reiterates non-recognition of illegal elections in Donbas
Petro Poroshenko thanked Tusk for his strong messages in defense of Ukraine against Russian aggression.
In turn, the EC president noted the efforts of the Ukrainian leader in implementing reforms and welcomed the achievement of an important agreement with the International Monetary Fund, which will contribute to macroeconomic stabilization in Ukraine.
As UNIAN reported earlier, the next presidential elections in Ukraine are scheduled for March 31, 2019, while parliamentary elections will be held October 27, 2019.
Elections of members of the European Parliament are scheduled for May 2019.