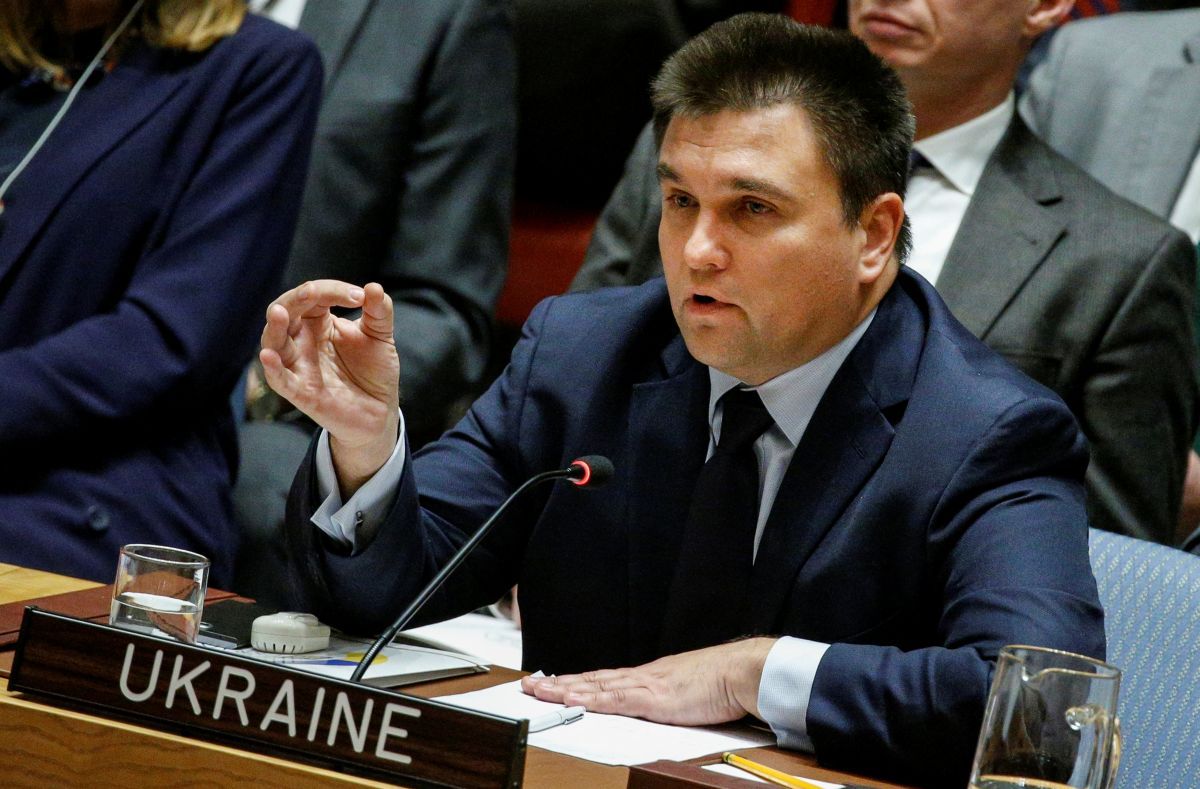 REUTERS
Ukrainian Foreign Minister Pavlo Klimkin says Russia needs the fake elections in occupied Donbas scheduled for November 11 to fragment and weaken Ukraine.
"Russians already have occupying administrations that are responsible for everything, relying on military force, military and hybrid aggression against Ukraine," Klimkin told journalists, according to an UNIAN correspondent.
At the same time, he says, it is pointless for anybody but Russia to hold another sham "elections" in Donbas.
Read alsoBloomberg: Putin tightens his grip in Europe's neglected war zone
"Since Russia's entire idea is not only to stop worrying about Donbas, but to forget about it at all. The whole idea is to abuse Donbas to destabilize Ukraine, legitimize the Russian occupation of Donbas, and return it to Ukraine as a kind of a 'Trojan horse' to fragment Ukraine, weaken Ukraine, and so that there is no independent, free, democratic and European Ukraine," the minister stressed.
At the same time, Klimkin reiterated Ukraine's position as for the deployment of a real international UN peacekeeping mission to Donbas, which will include the police component and the international administration.
He also expressed the conviction that the international community should help Donbas get back to normal life and return to a free, independent and European Ukraine.
According to Klimkin, Russia's idea of holding illegal elections in Donbas during the 100th anniversary of the end of the First World War is another provocation.
As UNIAN reported earlier, sham elections of "DPR-LPR heads" and "members of parliament" are scheduled to be held in the temporarily occupied areas of Donetsk and Luhansk regions on November 11.
The EU and U.S. warn that such "elections" in the so-called "DPR" and "LPR" violate the Minsk agreements.
In turn, Russian President Vladimir Putin's spokesman Dmitry Peskov said that the issue of who will lead the occupying administrations is of "extreme importance," also claiming that the "elections" do not contradict the Minsk accords.