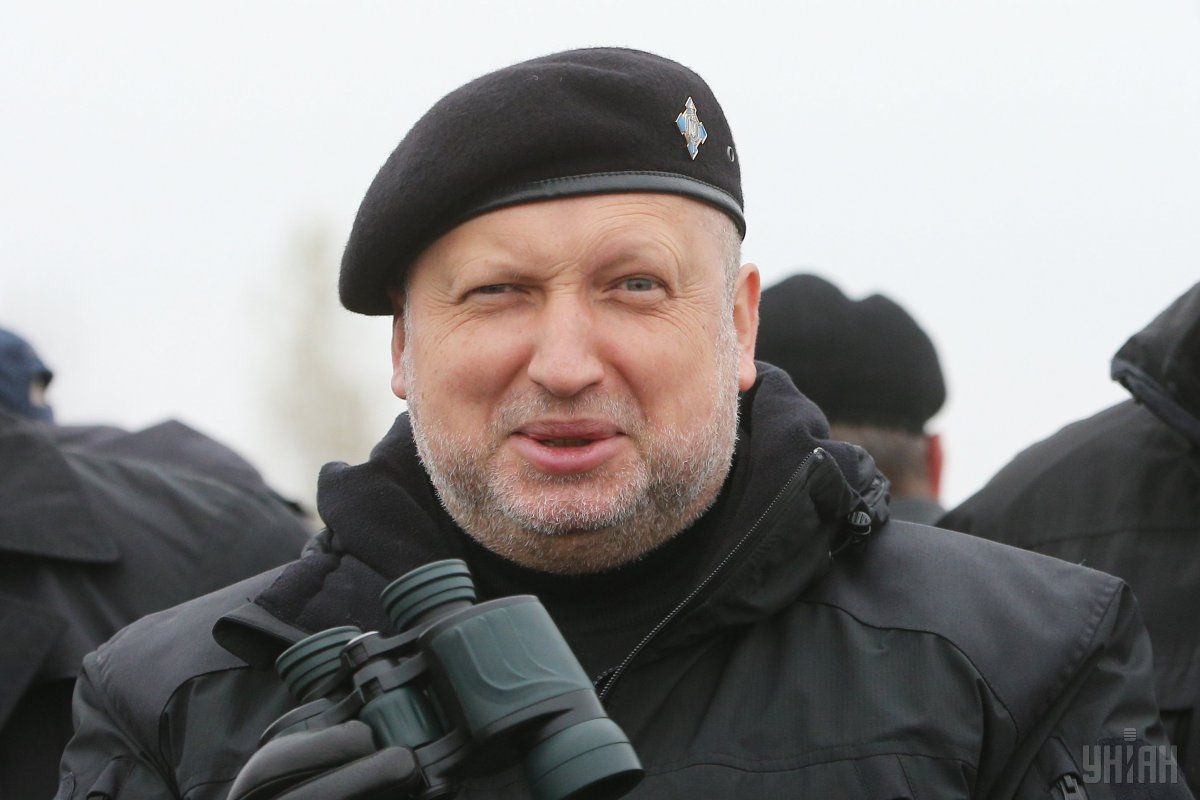 Photo from UNIAN
Secretary of the National Security and Defense Council of Ukraine (NSDC) Oleksandr Turchynov has said everyone who chooses to participate in fake and illicit events related to the so-called "elections" in Russian-occupied Donbas will bear inescapable responsibility.
"The law enforcement agencies of Ukraine will identify all the organizers and participants in those pseudo-elections, and they will inevitably be prosecuted," the NSDC's press service quoted Turchynov as saying.
According to him, these criminal acts condemned by all leading nations "are a gross violation and a total discredit of the Minsk peace agreements, as well as the Russian aggressor's attempt to strengthen its control over the occupied territory."
Read alsoKlimkin: Russia needs fake elections in occupied Donbas to fragment, weaken Ukraine
Turchynov reiterates that under laws of Ukraine, participation in preparations for and holding of fake elections in the temporarily occupied territory of Donetsk and Luhansk regions falls under several articles of the Criminal Code of Ukraine. In particular, Article 109 (actions aimed at forceful change or overthrow of the constitutional order or takeover of government); Article 110 (trespass against territorial integrity and inviolability of Ukraine); Article 110-2 (financing of actions committed for the purpose of forceful change or overthrow of the constitutional order or takeover of government, the change of the territorial boundaries or national borders of Ukraine); Article 111 (high treason); and Article 114-1 (interference with the legitimate activities of the Armed Forces of Ukraine and other military formations).
Turchynov stressed that, besides the above articles, the organizers of these fake elections and those who participate in them may also be prosecuted under other articles which provide for long terms of imprisonment and seizure of property. These include Articles 158, 159-1, 161, 170, 255, 256, 258-3, 258-5, 260, 293, 295, 332-1, 338, 340, 341, 353, 436, 436-1 of the Criminal Code of Ukraine.
"I want to assure all those involved in holding such illicit events that their hopes for escaping responsibility for their actions are groundless, and to warn that you only have one chance – to stop on time and not to commit the crime," he said, concluding that "temporarily occupied Donbas and Crimea have been and will be an integral part of Ukraine!"