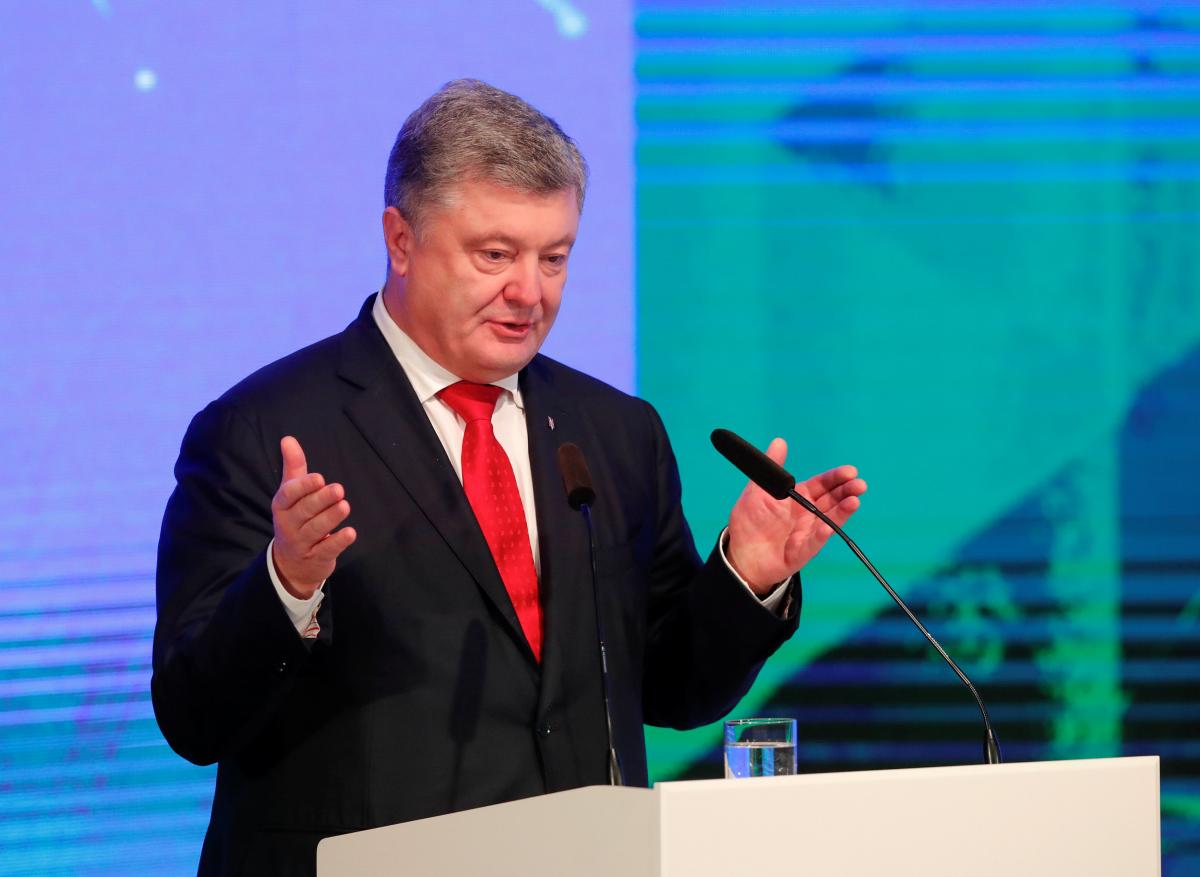 REUTERS
Ukrainian President Petro Poroshenko says it is useless to negotiate peace in Donbas with the Russian Federation and only UN peacekeepers can force it into fulfilling its obligations and ensure the implementation of the security component of the Minsk agreements.
"We [with French President Emmanuel Macron and German Chancellor Angela Merkel] have discussed progress as for Ukraine's proposal to deploy a peacekeeping mission to the occupied territory of Donbas and support of this position by our partners in the Normandy Four format – France and Germany," Poroshenko said after trilateral talks in Paris, France, on November 11. "Great Britain and the United States, and many other countries previously expressed their support."
According to Poroshenko, only peacekeepers are able to ensure the implementation of the security component of the Minsk agreements, namely, to stop shelling, and to force Russia into fulfilling its obligations. "As it is useless to negotiate with the country that does not fulfill even the obligations written on the paper signed by [its] president or a representative authorized by Russia. This is definitely unacceptable," he emphasized.
Read alsoCroatian peacekeeping model best for Donbas – Ukraine's ministry for occupied areas
As UNIAN reported earlier, Ukrainian Foreign Minister Pavlo Klimkin said on September 26 that Ukraine, the United States, Germany and France had long ago prepared a joint draft resolution of the UN Security Council on the deployment of peacekeeping forces to Donbas. According to him, the countries will submit this resolution for consideration by the UN Security Council. "We will submit the joint resolution. When are we going to do this? This will be a resolution on behalf of all of us. To make this, we need to continue putting pressure on Russia, because it is now trying to block any real peacekeeping operation in every way possible," Klimkin said.