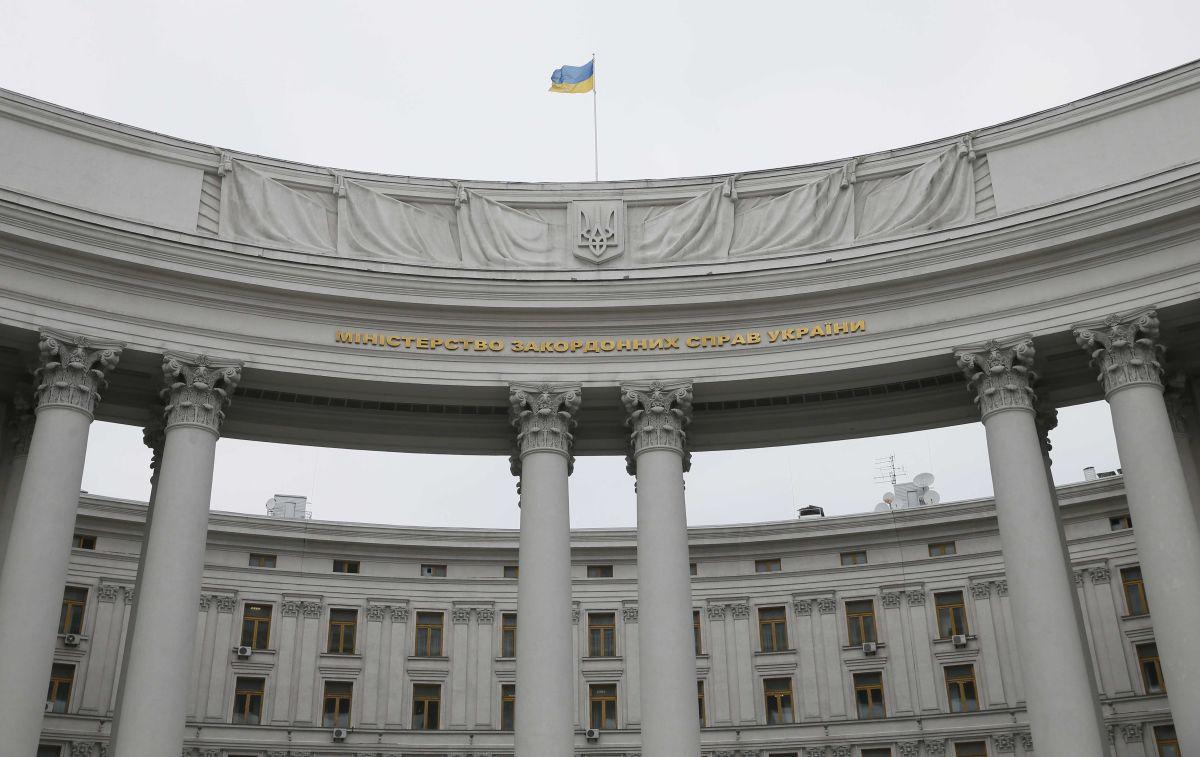 REUTERS
The Ministry of Foreign Affairs of Ukraine is convinced that Russia will bear criminal responsibility for conducting pseudo-elections in the occupied part of Donbas.
"Russia is playing poker. It is brazenly ignoring international law, Minsk [agreements]. Fake 'elections' won't be recognized. And sanctions and criminal liability will come," the ministry's spokeswoman Mariana Betsa wrote on Twitter.
As UNIAN reported earlier, on November 11, the so-called "early elections of the heads of the 'DPR' and 'LPR' and the so-called 'deputies of parliaments' took place in the occupied parts of Donbas.
The international community condemned the pseudo-elections. The European Union, the U.S., and Japan stated that the appointment of "elections" in the so-called "LPR" and "DPR" was a violation of the Minsk agreements.
Acting chairman of the Organization for Security and Cooperation in Europe, Italian Foreign Minister Enzo Moavero Milanese, and the OSCE Special Representative to the Tripartite Contact Group (TAG), Ambassador Martin Sajdik, said that the so-called "elections" did not correspond to the letter or the spirit of the Minsk agreements.
Read alsoSelf-proclaimed republics in Russian-occupied Donbas boast of high "voter turnout"
Oleksandr Turchynov, secretary of the National Security and Defense Council of Ukraine, and SBU chief Vasyl Hrytsak warned about criminal responsibility for organizing and holding the so-called "elections" in the occupied Donbas.
Hrytsak said that the Russian authorities in Moscow had already appointed new leaders to exercise control in the occupied Donbas, and now they just seek to legitimize them by holding so-called "elections."
"The so-called chiefs of the "DPR" and "LPR" have already been appointed in Moscow – it's Pushilin and Pasechnik," noted Hrytsak.
Read alsoGermany, France say Donbas "elections" illegal
"Now they only have to actually try to make this whole thing happening in Donbas look legitimate," he added.
Hrytsak also said that Moscow had already determined the "results" of popular support for militant leaders and the voter turnout in the pseudo-elections in the occupied Donbas.
According to the Security Service of Ukraine, Russia has already come up with the outcome of votes in support of Pushilin in "DPR" (55%) and Pasechnik in "LPR"(63%).