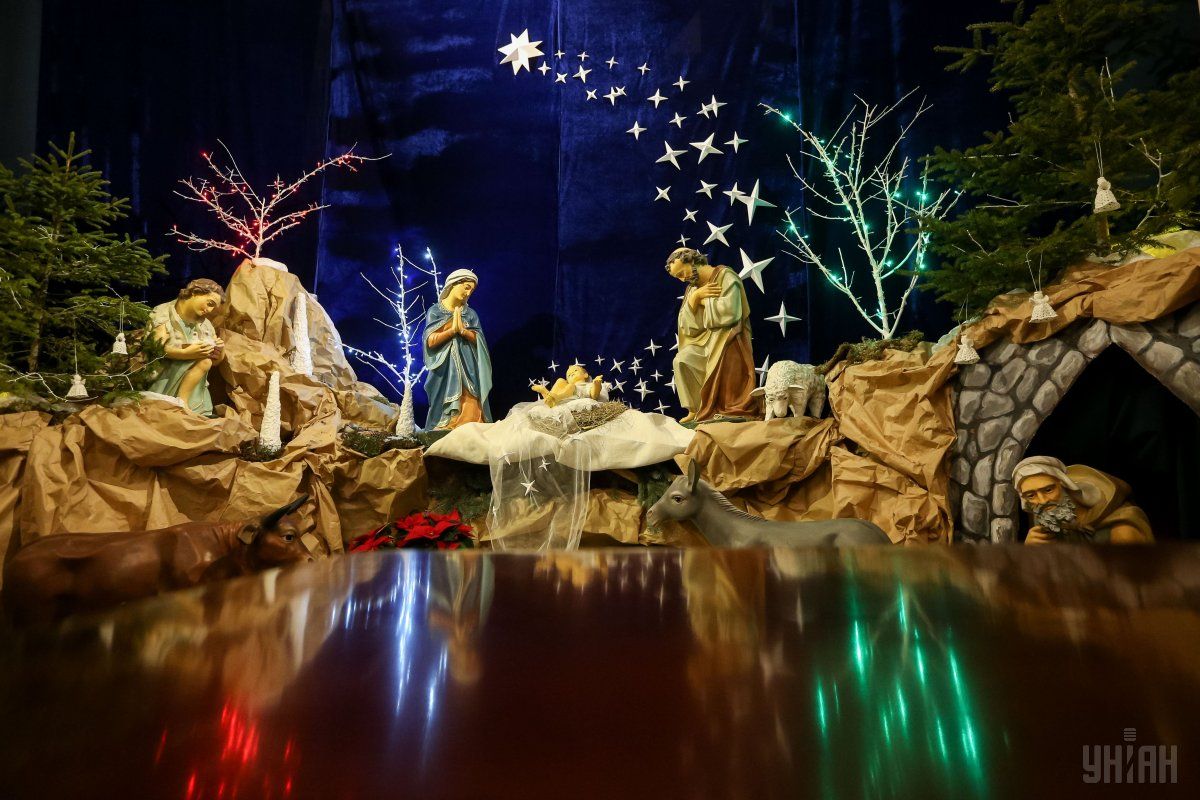 REUTERS
Press secretary of the Ukrainian Orthodox Church of the Kyiv Patriarchate (UOC-KP), Archbishop Yevstratiy (Zorya) has said the local autocephalous church does not consider the official Christmas celebrations date shift from January 7 to December 25.
"Russian propaganda media without providing a bit of evidence or references are spinning in their 'newsfeeds' the 'fact' that the Ukrainian local autocephalous church will allegedly 'use the new-style the church calendar.' It is clear that this is information sabotage, aimed at sowing discord and distrust among Orthodox believers in Ukraine on the eve of important events," he said, according to Liga.net.
According to him, besides supporters, the idea of switching to a new style also has numerous opponents.
"Therefore, I'd like to officially inform that issue of transition to a new calendar is not being brought up and not considered in the process of unification [of churches] and in connection with the provision of a tomos [on autocephaly]. Each autocephalous church independently solves their calendar issue and in this tomos there are no prescriptions or requirements set by the Ecumenical Patriarchate in the 20th century," the archbishop said.
Read also"Ban" on Filaret's participation in bidding for top church post Russia's fake news – Kyiv Patriarchate
He reiterated that last year the law of Ukraine declared December 25 a state holiday.
"And everyone who wants to celebrate this day according to their convictions has the opportunity to do so, while the issue of the tomos and autocephaly has no relation to this," he added.
As UNIAN reported earlier, on October 11, following a meeting of the Synod, a decision was announced, stating that the Ecumenical Patriarchate proceeds to granting autocephaly to the Church of Ukraine.
Read alsoFilaret rejects property seizures, not to give Moscow pretext for incursion
In addition, the legal binding of the Synod's letter of 1686 was abolished, thus taking the Kyiv Metropolis from under Moscow's canonical jurisdiction. Also, head of the Ukrainian Orthodox Church of the Kyiv Patriarchate (UOC-KP) Filaret and head of the Ukrainian Autocephalous Orthodox Church (UAOC) Makariy were reinstated in their canonical status.
On October 12, the UOC-KP urged the hierarchs of the Ukrainian Autocephalous Orthodox Church and the Ukrainian Orthodox Church of the Moscow Patriarchate (UOC-MP) to prepare for a special unification council.