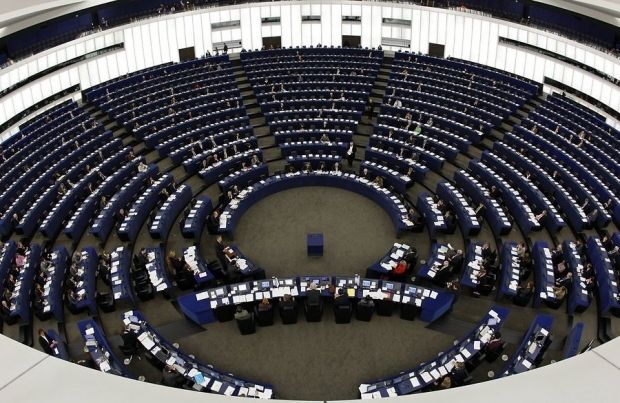 REUTERS
This is stated in a position document of the Ukrainian Ministry of Foreign Affairs prepared in the run-up to the EU Foreign Affairs Council Meeting to be held in Brussels on Monday, and submitted to all EU foreign ministers, as reported by the Ukrainian newspaper Europeiska Pravda, which has published a two-page extract of the document in English.

"Ukraine is concerned over the proposals [in the EU] to relax the pressure of EU sanctions policy against Russia and continue cooperation with the Russian authorities, despite the fact that Moscow still has not accepted the obligation to stop the aggression [against Ukraine]," reads the introductory part of the document.
Kyiv then set out the reasons for which even a dialogue about the weakening or lifting of sanctions is not possible yet.
"Moscow spreads the propaganda of violence in the EU and supports terrorism ... In 20 decisions taken last year, the EU has put forward 24 requirements in relation to Russia to de-escalate the situation, and ensure peace and stability in Ukraine. Russia has fulfilled only four of them, thereby demonstrating a near-total disregard of international law," the document says.
Kyivv also singles out several positions that, in the opinion of Ukraine, the EU Council should comply with. In particular, Ukraine warns Europe against relaxing sanctions in order to "negotiate with Putin."
"The concessions regarding sanctions would signal the EU's readiness to make concessions on issues of compliance with international principles of sovereignty, territorial integrity and inviolability of borders... This will lead to the freezing of the conflict in the Donbas and procrastination in solving the Crimean problem for a long time," the document reads.
Kyiv sees as particularly important a new requirement regarding the conditions for the full lifting of the sanctions, which has not yet been made public in the official documents of the Ministry of Foreign Affairs.
"In order for the EU to consider the full lifting of sanctions against Russia and return to a policy of 'business as usual' it is necessary for Russia not only to cease completely the occupation and destabilizing activity in the Crimea and Donbas, but also to gain Russia's consent to pay full compensation for all damages caused in Ukraine, in accordance with internationally recognized practices," the Ukrainian Foreign Ministry wrote.

Ukrainian officials say they believe that the possibility for an improvement in EU-Eurasian Union relations can only come once Russia's fulfillment of the Minsk agreements is ensured.
The issue is expected to be further debated between Kyiv and Brussels during the EU-Ukraine summit.