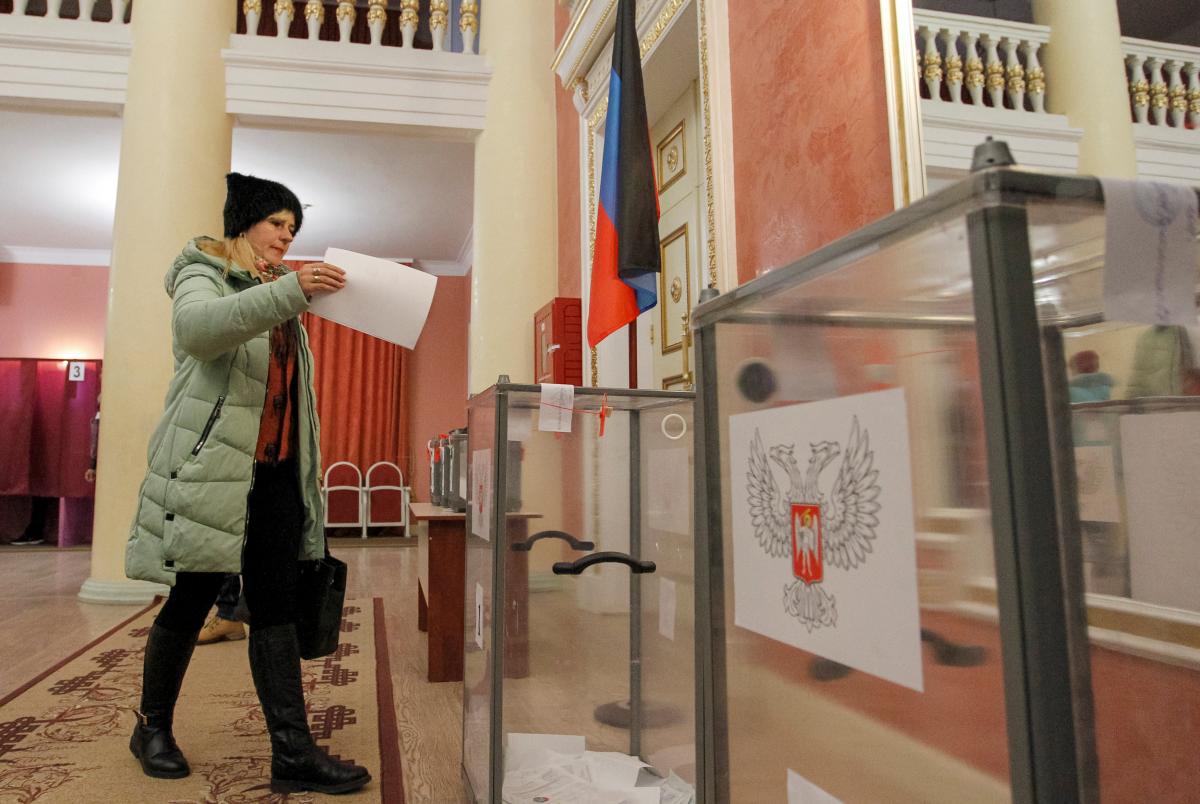 REUTERS
It was Russian president's aide Vladislav Surkov who most needed the so-called elections in the unrecognized "Donetsk People's Republic."
The man plans who plans to make sure a terrorist leader completely loyal to him, that is Denis Pushilin, sticks strongly to his post: "Surkov needs Pushilin as a guarantor of [his personal] control over the territory. [With Pushilin's arrival], Vladislav Surkov and Dmitry Kozak gained real control over the economic and political life of the 'DPR'," reads a report by Novaya Gazeta.
The publication notes that all exim operations will be carried out by  Vneshtorgservice, a company registered in South Ossetia.
During the rule of Alexander Zakharchenko and "Tashkent," Vneshtorgservice supervised deliveries of steel products, while Ugol Donbassa trading house, controlled by "Tashkent," dealt with coal deliveries.
Read alsoPeople in Donbas received texts with threats during pseudo-elex Nov 11 – Ukraine intel
Now financial flows in the region will go entirely under Vneshtorservise's control.
At the same time, Pushilin will not be managing anything in particular. "Prime minister" of "DPR"Alexander Ananchenko, the man appointed by Pushilin on the instructions of his curators, will have real power and control over finances, according to the report.
Former high-ranking terrorist Alexander Khodakovsky says Ananchenko previously "worked in one of the largest Russian corporations with interests in Siberia and an office in Moscow," which is engaged in the extraction of natural resources.
Khodakovsky described Ananchenko as an "economist with a wealth of experience."
Read alsoKremlin congratulates "DPR/LPR" leaders on victory in pseudo-elections
As UNIAN reported earlier, on November 11, "sham elections" were held in the self-proclaimed "DPR" and "LPR" of "heads of people's republics" and "deputies of people's councils."  
The international community has condemned the pseudo-elections.
The European Union, the United States, and Japan said that holding "elections" in the occupied territories of Ukraine was a violation of the Minsk agreements.
President of Ukraine Petro Poroshenko said that the fake "elections" in Donbas would not be recognized by any civilized state, while Russia would bear responsibility for holding them.