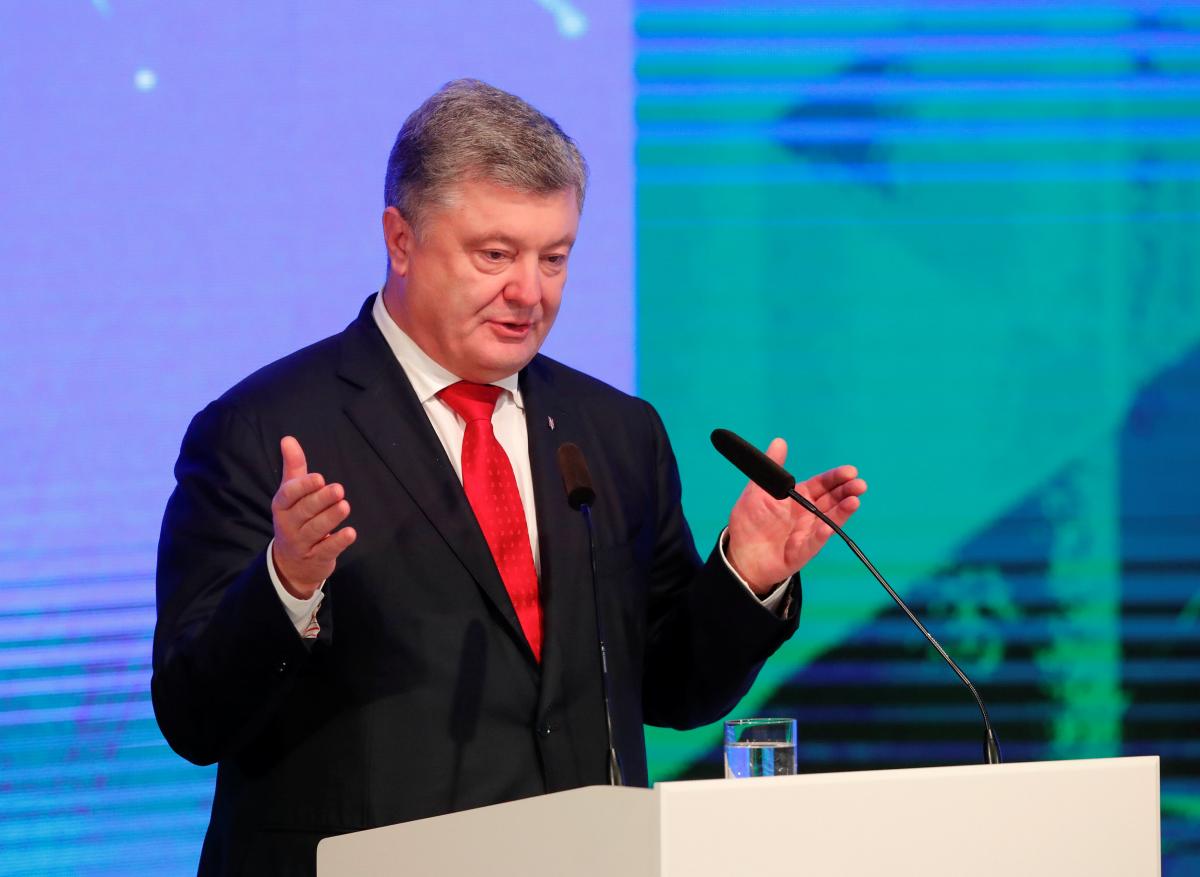 REUTERS
President of Ukraine Petro Poroshenko in a letter to Kurultay, the highest representative body of Crimean Tatars, said that in the near future the Constitutional Commission will consider the draft amendments to the Constitution of Ukraine regarding the status of Crimea and submit them to the president.
According to Krym.Realii, this is stated in Poroshenko's letter delivered to the delegates of Kurultay, who attend their Kyiv conference on November 12.
It is noted that the letter was read out by the chairman of the Mejlis of the Crimean Tatar people, MP Refat Chubarov. "We all understand that the discussion will not be easy, but changes to the Constitution regarding the Crimean Tatar people are necessary for Ukraine," Poroshenko wrote.
According to the message, in the letter, the president also expressed his gratitude to those delegates who were not afraid to come to the conference in Kyiv from the occupied territory of Crimea.
Read alsoKremlin resettles to Crimea 108,000 Russian nationals to change demographics – Yelchenko
"Many of you came to the conference from Crimea. I am aware that the occupiers deliberately create a situation where it is already a criminal offense to be a Crimean Tatar in today's realities of the peninsula. Having anything to do with the representative bodies of the Crimean Tatar people is even more so. After so many years of exile, having returned to your Homeland, your people managed to revive the functioning of their representative bodies, and now the aggressor is trying, by "suppressing" national institutions, to deprive you of what the Crimean Tatar people paid a high price for. However, I think, Russia has not yet realized the utopia of its actions. There is no doubt that, apart from the Ukrainian people, the Crimean Tatar people are supported by the international community," the letter of the Ukrainian president reads.
Emine Dzheppar, First Deputy Minister of Information Policy of Ukraine, explained that the Crimean Tatar autonomy "has no relation to separatism," and its creation is the right of the indigenous people that is defined in the UN Declaration on the Rights of Indigenous Peoples, which Ukraine joined in 2014.
A conference of the delegates of Kurultay of the VI convocation is being held in Kyiv. More than 200 participants are attending the event.
The first Kurultay of the Crimean Tatar people was elected in November 1917. December 9-1, 1917, it functioned as a national constituent assembly, where the Basic Crimean Tatar laws were adopted.
Kurultay of the Crimean Tatar people resumed its work in 1991 in the process of the return of the indigenous people to Crimea. In Ukraine, it is recognized as the highest representative body of the Crimean Tatars.
As UNIAN reported, President of Ukraine Petro Poroshenko in 2016 declared the need to begin the process of amending and supplementing section X of the Constitution "Autonomous Republic of Crimea."