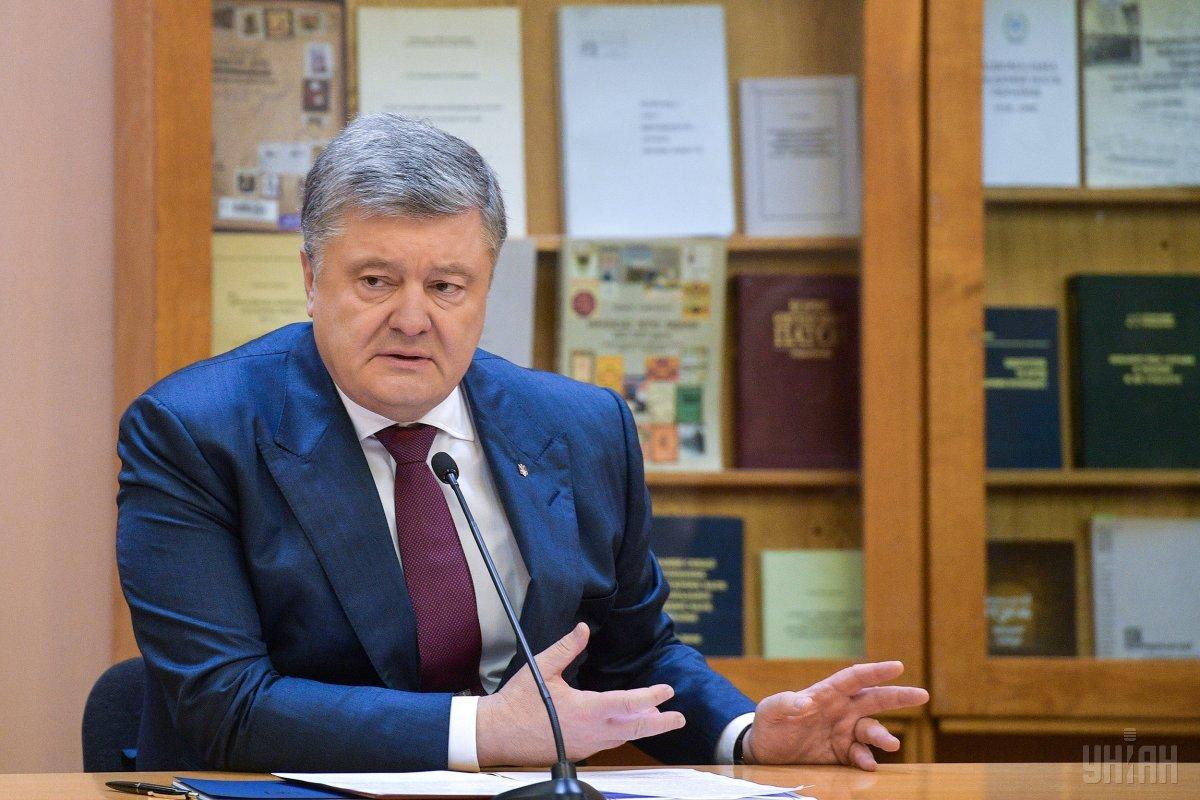 The meeting was originally planned in the afternoon / Photo from UNIAN
Ukrainian President Petro Poroshenko has eventually met with three bishops of the Ukrainian Orthodox Church of the Moscow Patriarchate (UOC-MP) on Tuesday.
The meeting took place in the Ukrainian House in Kyiv, the TV news service TSN has reported, citing own sources.
The religious news portal Religion Pravda reported that three UOC-MP bishops had arrived to meet with the president. These were Metropolitan of Pereyaslav-Khmelnytsky and Vishnevsky Oleksandr (Drabinko), Metropolitan of Vinnitsa and Barsky Simeon, and Archbishop of Nova Kakhovka and Henichesk Philaret.
No other details have been disclosed.
The meeting between Poroshenko and UOC-MP leaders was scheduled for Tuesday afternoon.
"The president invited the UOC-MP leaders for a dialogue so that they hear first-hand information on his talks with the Ecumenical Patriarch, the agreement between Ukraine and the Patriarchate of Constantinople and the readiness of the Ecumenical See to facilitate the conduct of a unification council," the Presidential Administration's press service commented on November 13.
The venue of the meeting was originally planned to be the Ukrainian House in Kyiv, but instead of meeting with Poroshenko there at 14:00 Kyiv time on November 13, the UOC-MP leaders gathered at the Kyiv Pechersk Lavra Monastery for a council to announce they do not recognize a decision by the Holy Synod of the Ecumenical Patriarchate of Constantinople to continue the process of granting autocephaly to the church in Ukraine.
Read alsoMoscow Patriarchate's Ukrainian Orthodox Church severs Eucharistic communion with Constantinople
The Russian-backed clergy said their church would not take part in the creation of a new, autocephalous church in Ukraine. They also declared they were going to sever Eucharistic communion with Constantinople.
In addition, they said they were ready for a meeting with Poroshenko, but only "on the church's grounds," inviting him to the Lavra. The Ukrainian president said in turn that he was ready for dialogue. "The doors of the Ukrainian House remain open," the president's press service said.