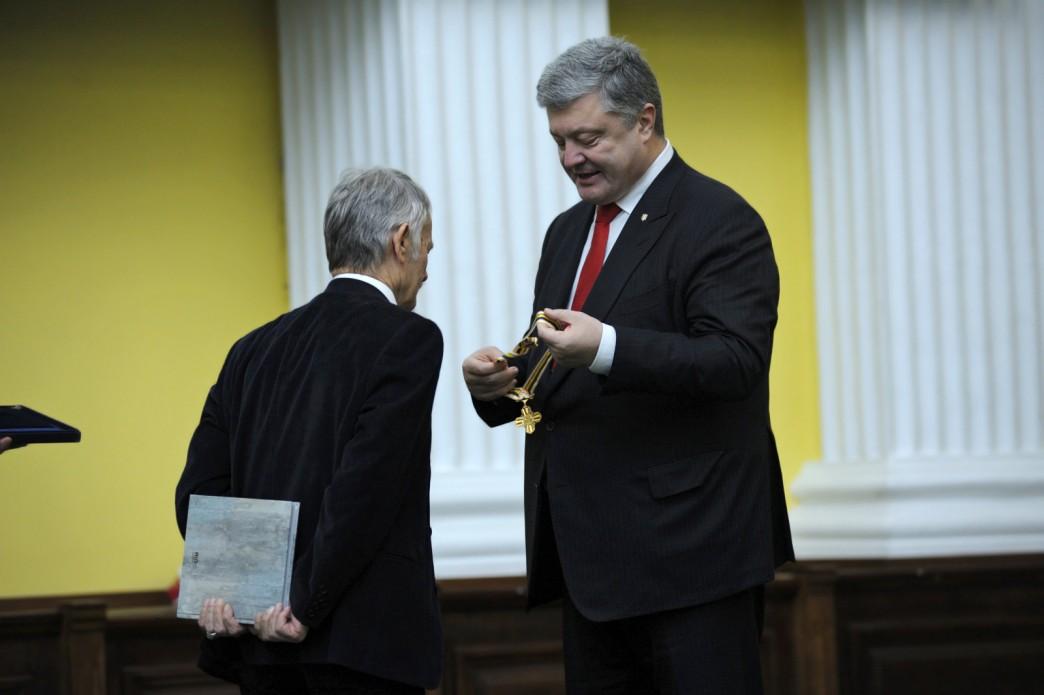 president.gov.ua
Ukrainian President Petro Poroshenko has presented the Ukrainian President's envoy for the Crimean Tatar people, Mustafa Dzhemilev, with the Order of Freedom.
"Mustafa Dzhemilev is a real hero of the Crimean Tatar and Ukrainian people. His contribution to the struggle for the values of democracy and freedom is invaluable," Poroshenko said at a Kyiv ceremony dedicated to Dzhemilev's 75th anniversary, according to the presidential press service.
Read alsoErdogan requests Kremlin prisoners list, promises to "talk to Putin" - Dzhemilev
The head of state congratulated the Crimean Tatar leader and awarded the Order of Freedom to Dzhemilev in recognition of his important role in the return of Crimea and the release of the Kremlin's political prisoners.
As UNIAN reported earlier, a driver for Dzhemilev's wife said he had been tortured by operatives of the Russian Federal Security Service (FSB) in Crimea. He said they asked questions about his regular trips from Crimea to Kyiv, his ties with Mustafa Dzhemilev and his associates, and other issues related to Crimean Tatars in general, according to RFE/RL.
The driver also said the operatives had used a polygraph during questioning and forced him to sign a document saying that he had not ben subjected to violence.