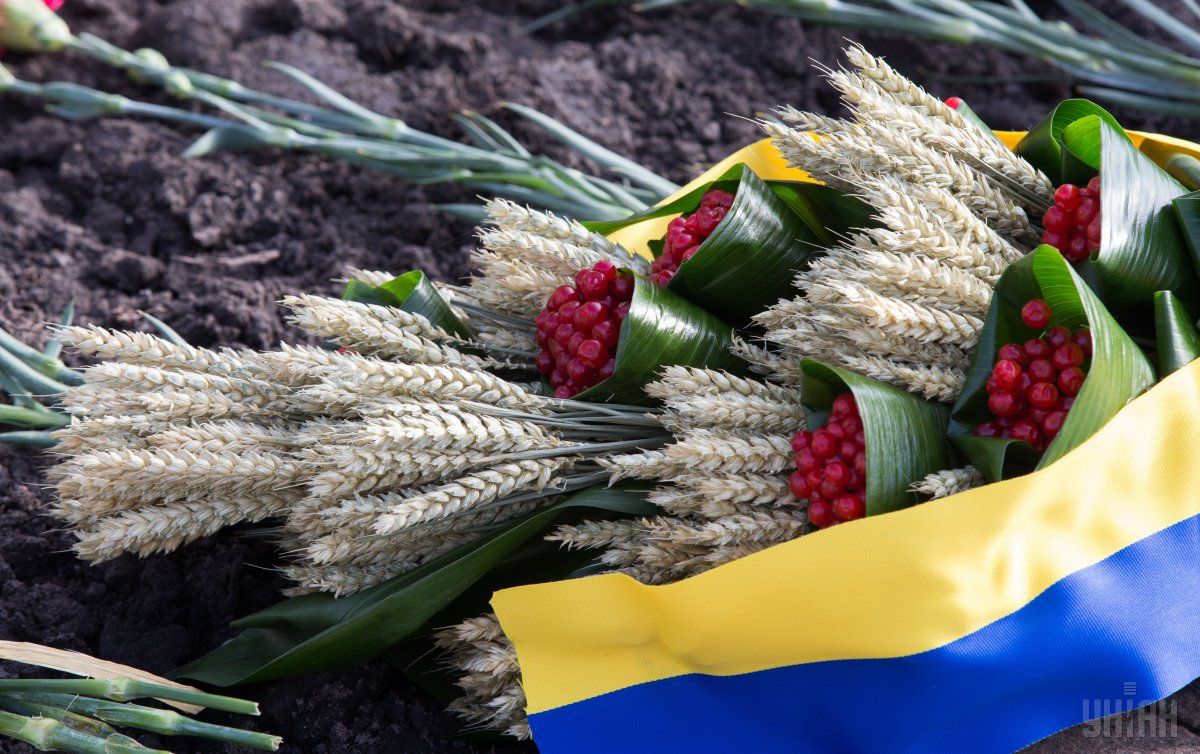 Kyiv prepared a draft declaration on the 85th anniversary of the Holodomor / Photo from UNIAN
Ukraine has prepared a draft declaration on the 85th anniversary of the Holodomor of 1932-1933 for the General Assembly of the United Nations.
Ukraine's Ministry of Foreign Affairs said on Facebook on November 14 that it had streamlined a collection of documents adopted at the national and regional levels in foreign countries and within international organizations regarding the recognition of the Holodomor as genocide of the Ukrainian people and respect for the memory of the victims.
The collection also contains information on commemorative signs installed abroad.
Read alsoState of Virginia joins commemoration of Holodomor of 1932-1933 in Ukraine
In addition, a draft joint declaration was prepared on the initiative of the Permanent Mission of Ukraine to the United Nations to commemorate the 85th anniversary of the Holodomor of 1932-1933 in Ukraine, which is now being sent out to UN member states.
Ukraine proposes they consider the possibility of joining the declaration with its subsequent distribution as a document of the UN General Assembly on December 9 this year, which is symbolic in connection with the celebration of the 70th anniversary of the UN Convention on the Prevention and Punishment of the Crime of Genocide (December 9, 1948) on that day.
In November, Ukraine and the international community mark the Day of Remembrance of the Victims of the Holodomor. It is observed on the fourth Saturday in November. This year it will be on November 24.
In the twentieth century, Ukrainians survived three famines: 1921-1923, 1932-1933, and 1946-1947. However, an artificial famine, also known as the Holodomor of 1932-1933 was the most disastrous, as it was genocide of the totalitarian communist regime against the Ukrainian people.
According to the Ptoukha Institute for Demography and Social Studies, 3.9 million people in Ukraine died during the Holodomor in the 1930s.