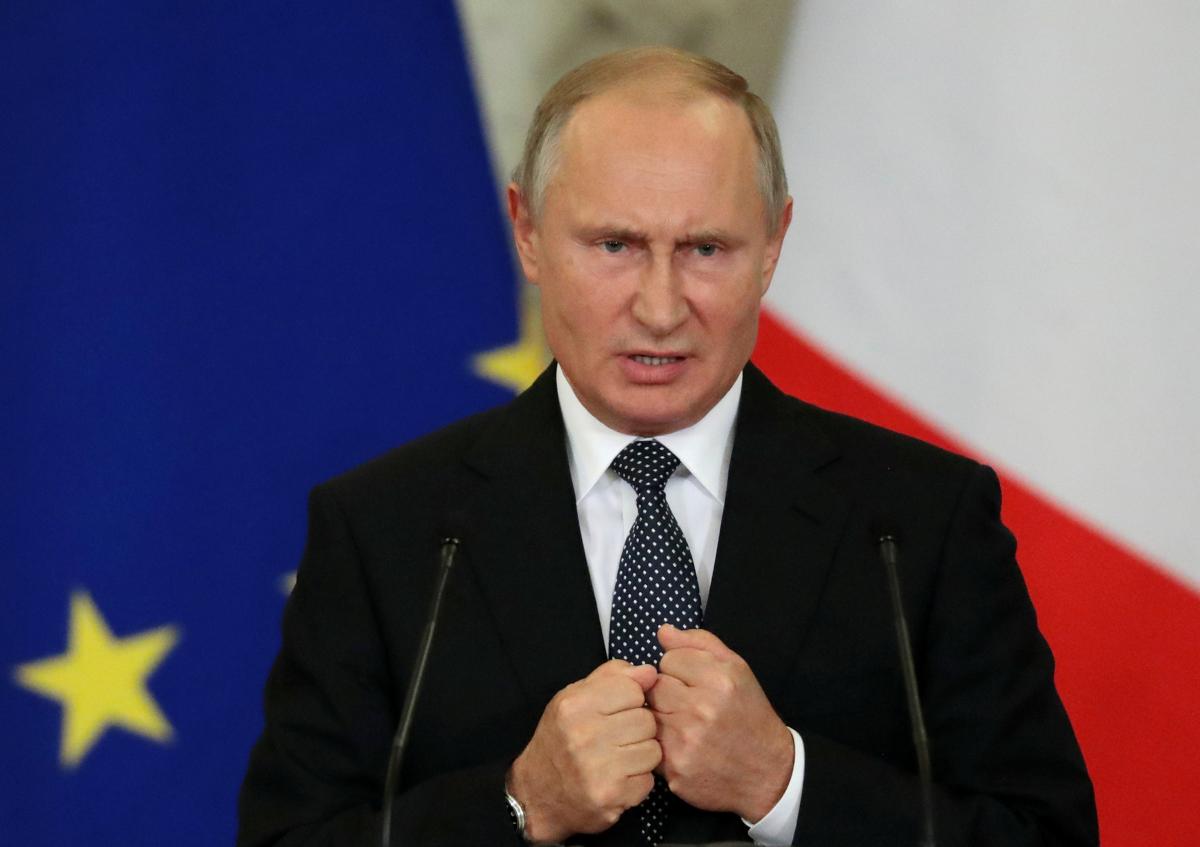 REUTERS
Russian President Vladimir Putin says that in order to resolve the conflict in Donbas, Ukraine must change its leadership.
"Finally, the most important thing is whether today's leaders are capable of doing anything for the sake of settlement? In my opinion, they aren't. As long as such people are in power in Kyiv, one can hardly count on a peaceful solution of the issue in these territories. But nonetheless, we believe that there is no other way, we still have to come to an agreement," Putin told journalists following his Singapore visit, according to an UNIAN correspondent in Russia.
Read alsoRussia seeks to thwart Ukraine elections by disinformation, cyber attacks - Poroshenko
"I hope that the people who will lead the country in the future, whoever they are – and we, by the way, in any case, will respect the choice of the Ukrainian people and work with anyone – but, hopefully, they will come to the conclusion that It there is no other path but a peaceful one. Minsk Agreements must be implemented," the Russian president stressed.
According to Putin, the Ukrainian authorities "have so far not shown any will" to comply with these agreements. "Nothing's happening. Even the law on the special status of Donbas, which was adopted by the Parliament of Ukraine, has not yet entered into force. This is a key element of the settlement. It's as if it's supposed to be that way. Everyone is waiting for some sort of implementation of Minsk agreements on the part of Russia, but everyone prefers to turn a blind eye at Kyiv authorities doing nothing," the Russian president said.
"The incumbent president, unfortunately, did not show willingness and readiness to implement the Minsk agreements. Rada adopted the law on the special status of Donbas, while the president is not signing it into action. He doesn't want to. I don't know for what reasons, ask him. And I don't know whether anything changes after the elections," said Putin.
Read alsoEx-chief of Donetsk administration on pseudo-elections in Donbas: Putin shows he would only talk with Trump
"If someone else comes, they will probably take into account what's happening at the moment. Whether today's president is able to make any effort on his part, whether he changes his attitude to this, this I don't know either. You need to ask him," Vladimir Putin added.
"Meeting in the Normandy format at the present moment, during the election campaign that is taking place in Ukraine, is pretty much meaningless," the Russian president said.
As UNIAN reported earlier, on October 4, the Verkhovna Rada supported the presidential bill on amending Article 1 of the law "On the special procedure for local self-government in certain areas of Donetsk and Luhansk regions", which extended the law until December 31, 2019.
On the same day, the law was signed by the President of Ukraine Petro Poroshenko.