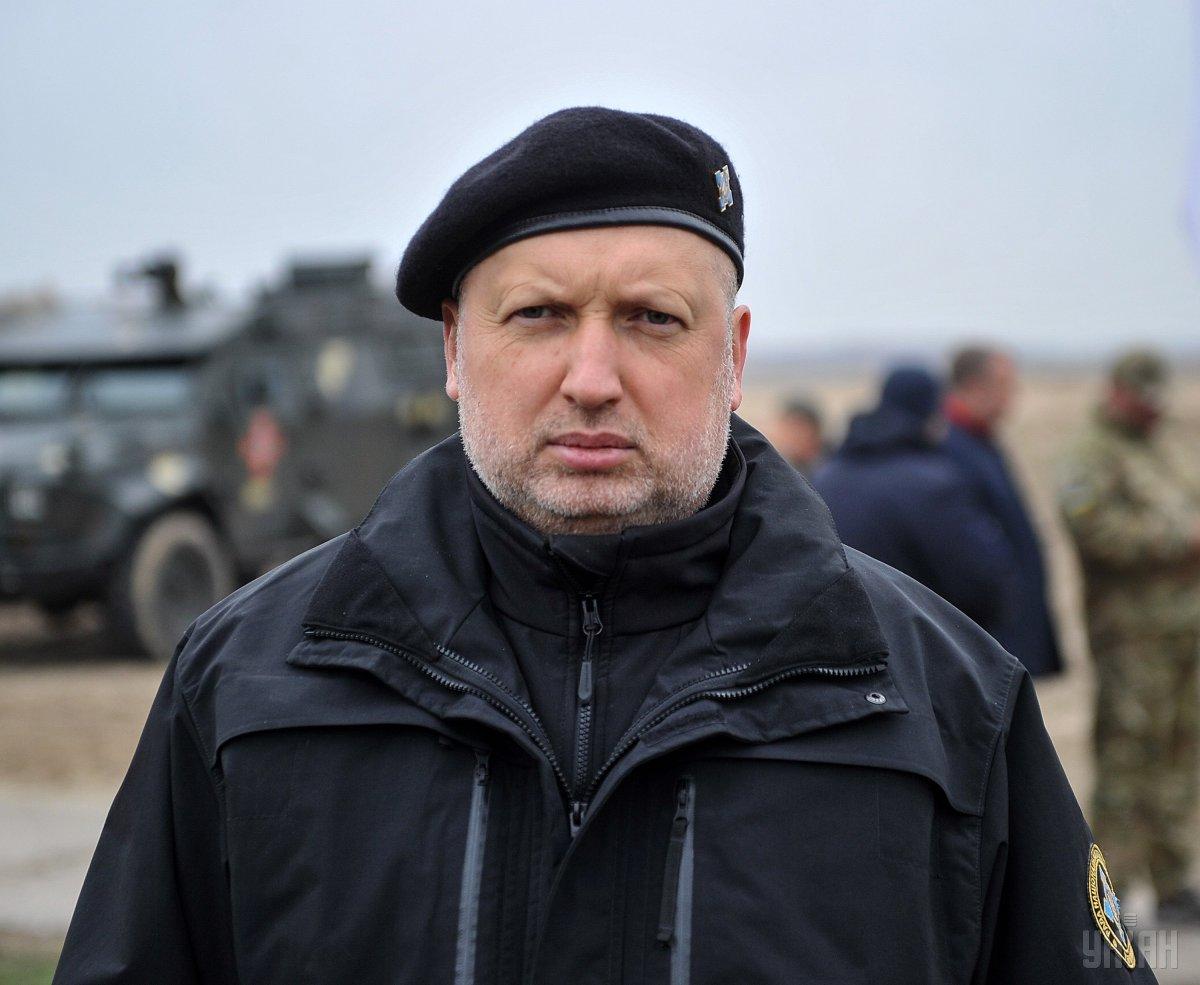 Photo from UNIAN
Secretary of the National Security and Defense Council (NSDC) Oleksandr Turchynov says the enterprises of the Ukraine's state-run military-industrial concern Ukroboronprom have transferred over 3,500 units of weapons and military equipment to the Ukrainian army over the three quarters this year, including over 2,000 units of brand new and modernized weapons.
"It is about armored, naval, and aviation equipment, rocket and artillery weapons, air defense systems, communications, and electronic warfare equipment," Turchynov said during his visit to the Kyiv Armored Plant on Thursday, expressing hope that the pace of arms supplies to the Ukrainian Army and other defense and security agencies will not decrease next year.
"I hope this will be reflected in the state defense order for the next year, as well as in the budget, which parliament is to approve shortly," the NSDC secretary added.
Today, the Ukrainian military has received 70 units of weapons and military equipment, in particular, modernized T-72 tanks, new BTR-3 APCs, high-precision Stuhna-P and Korsar anti-tank missile systems, Delta mobile 360-degree radar, newest Varta and Novator armored vehicles, as well as Ukraine-made 82mm mortars.
According to Turchynov, a T-72 tank is a combat vehicle that has undergone a deep modernization, which allows to effectively use it in the conditions of modern warfare.
"The domestic BTR-3 APC performed great in the east. It was seriously modified after being used in combat conditions, which allowed significantly increasing its effectiveness and achieving higher fire accuracy from all types of weapons," he said.