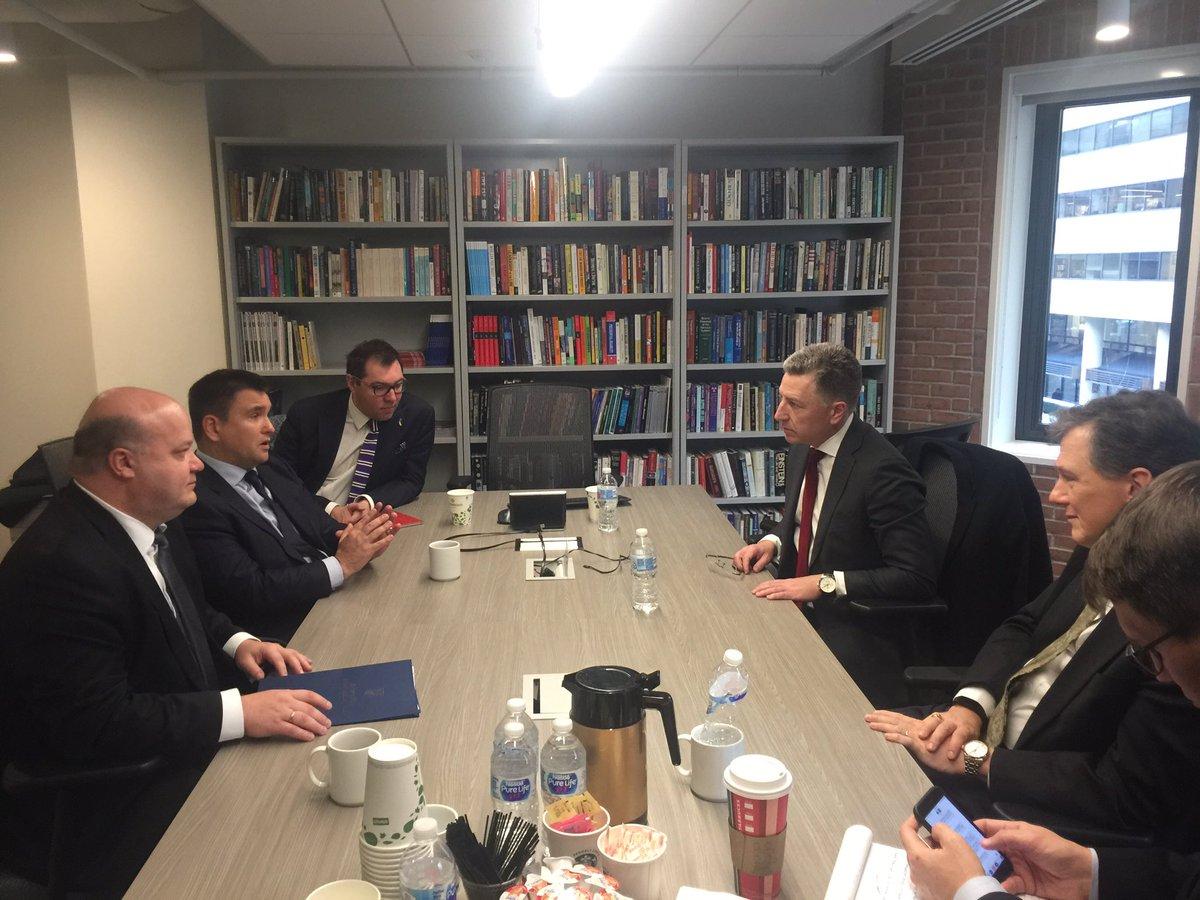 A Klimkin-Volker meeting / Photo from twitter.com/KaterynaZelenko
Ukraine's Minister of Foreign Affairs Pavlo Klimkin has met with United States Special Representative for Ukraine Negotiations Kurt Volker to coordinate joint steps to counter Russia's attempts to legitimize the occupation of Ukrainian territories – Crimea and Donbas.
"Minister Pavlo Klimkin's working visit to the United States began with a meeting with Special Representative Kurt Volker. They agreed steps on the international arena to counter Russian attempts to legitimize the occupation. Political pressure should be stepped up," spokeswoman for Ukraine's Foreign Ministry Kateryna Zelenko tweeted on Thursday evening.
Klimkin in turn said on Twitter that previously voiced positions of the parties on Ukraine were confirmed at the meeting with Volker. "We've checked the clocks with a good friend, Kurt Volker, a special representative for Ukraine. It's Washington time, the agenda is Ukrainian," Klimkin said.
The U.S. envoy in turn reported that preparations for a meeting of the Ukraine-U.S. Strategic Partnership Commission have been discussed.
"Good meeting with Pavlo Klimkin in DC to prepare for this week's Strategic Partnership Commission dialogue," Volker tweeted.