Miller says gas discount for Ukraine in effect only until April 1
The terms of the "winter package" under which the gas price for Ukraine is "less than $385 per 1000 cubic meters" is based on a price formula from the 2011 Ukraine-Russia gas deal, and will remain in force only until the end of March, the head of Russia's Gazprom gas company Alexey Miller said during a meeting with Russian Prime Minister Dmitriy Medvedev, Russian information agency RIA Novosti reported.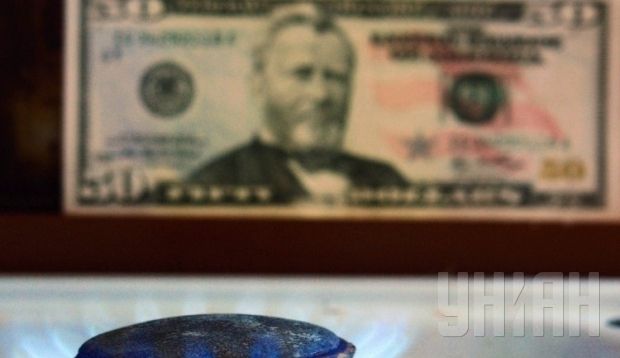 UNIAN
The conditions of the winter package "are valid until the end of March, and on April 1 the discount that was provided by the government of the Russian Federation will cease to be in effect, and gas supplies to Ukraine will be carried out strictly in accordance with the contract," Miller said.
Miller also said that Gazprom has sent a letter to Ukrainian state oil and gas company Naftogaz Ukrainy reminding it about its outstanding debt of $2.44 billion for Russian gas supplied earlier. The above amount includes the debt and fines for delaying payment.
As UNIAN reported earlier, Naftogaz Ukrainy says it has paid off all the debts it owes to Russia Gazprom for gas supplies.
In late December, Naftogaz transferred to Gazprom $1.65 billion in payment for the gas that was earlier delivered and not paid for.
In early November, Naftogaz transferred $1.45 billion in the first tranche of gas debt repayment to Russia's Gazprom.
Ukraine paid the outstanding debt of $3.1 billion for previous supplies of Russian gas based on the price of $268.5 for thousand cubic meters, which was in effect during the first quarter of 2014.
However, according to Gazprom, total debt of Naftogaz remains at $5.3 billion.
In June 2014, Naftogaz filed a lawsuit against the Russian gas monopoly Gazprom at the Arbitration Institute of the Stockholm Chamber of Commerce.
In addition to the revision of prices for Russian gas, which rose sharply in the second quarter of 2014 by more than a third, to $485 per thousand cubic meters, the lawsuit of Naftogaz also includes the demand that Gazprom refund Ukraine $6 billion that the Ukrainian company said it had overpaid for gas since 2010.
If you see a spelling error on our site, select it and press Ctrl+Enter