Clinton: US must increase military and financial assistance to Ukraine
The United States must provide the Ukrainian government more military and financial aid to fight against militants in the conflict zone in the Donbas, former U.S. Secretary of State and the potential presidential candidate in 2016 Hillary Clinton has said, Ukrainian newspaper Zerkalo Nedeli reported on Thursday.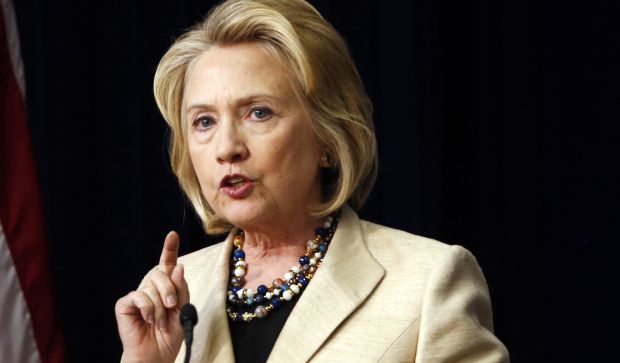 Photo from blogs.reuters.com
"I am absolutely convinced that the United States must do much more for Ukraine so that it could defend its borders," Clinton said.
"New equipment, new training for the military - that is what Ukraine needs now. The United States and NATO are very reluctant to do this and, as I understand, it's only because [there is] a potentially dangerous situation," she said.
"The Ukrainian army and the Ukrainian people who are fighting against Russian-backed insurgents have proved that they deserve more support," Clinton said.
If you see a spelling error on our site, select it and press Ctrl+Enter