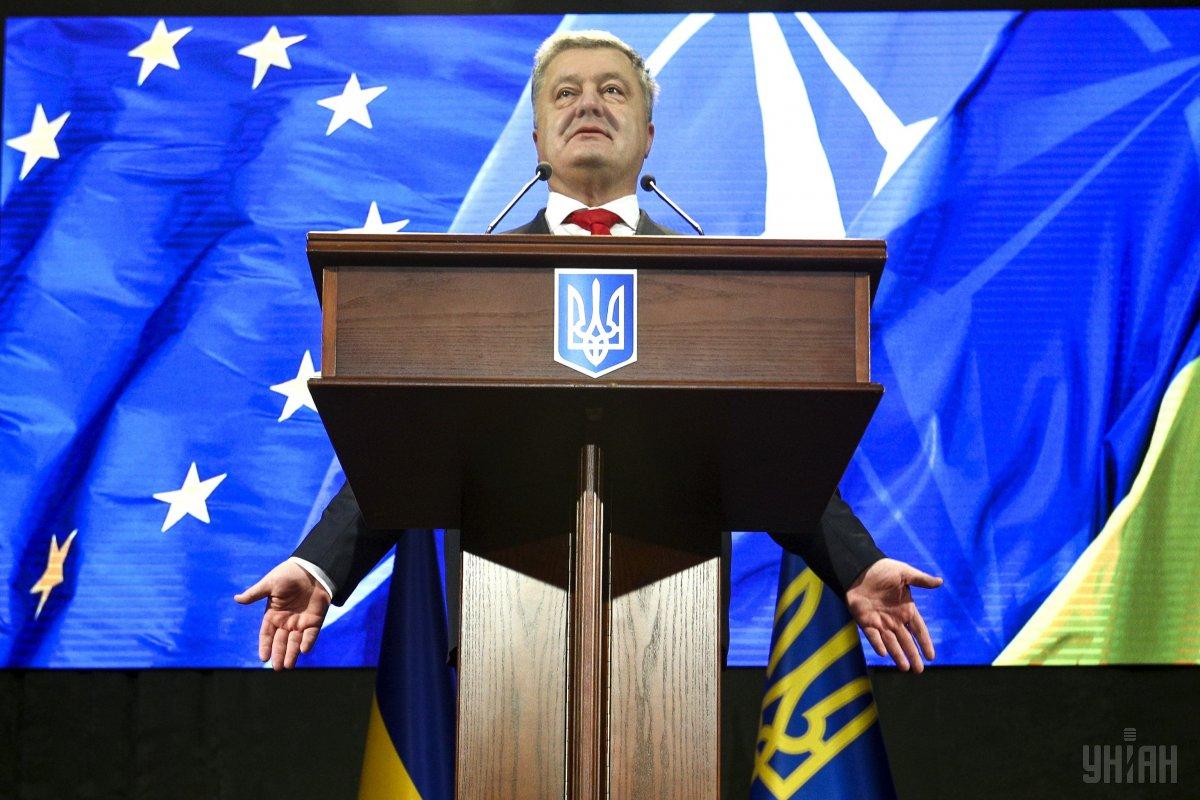 Photo from UNIAN
President of Ukraine Petro Poroshenko says that the issue of Ukraine's accession to the European Union could be solved within a few years.
Addressing the students of the Kyiv National University of Trade and Economics on Friday, Nov 23, Poroshenko advised students not to overly concentrate on the issue of the possible date of Ukraine joining the bloc, citing an example of an EU visa-free travel for Ukrainians, the TSN news service reports.   
The president explained that he, himself, had used the wrong dates of the visa-free travel launch, only to "put pressure on the EU" on the issue.
Read alsoRussia, being aggressor state, cannot veto Ukraine's accession to EU, NATO – Poroshenko
Speaking of the prospects for Ukraine joining the EU, the president stressed: "This is not a matter of decades, this is a matter of years."
He added that everything required to continue rapprochement with the EU had been spelled out in the Ukraine-EU Association Agreement.
"I have already clearly defined what must be done. If you read the Association Agreement, it's all there," he said, noting that Ukraine needs to reform most industries and create anti-corruption infrastructure.
As UNIAN reported earlier, on September 20, the Verkhovna Rada asked the Constitutional Court to draw a conclusion regarding a presidential draft law on amending the Constitution (on the strategic course of the state to acquire full membership in the European Union and the North Atlantic Treaty Organization).
On Thursday, November 22, the Constitutional Court green-lighted the move, and on the evening of the same day, the Parliament passed the relevant bill in the first reading.