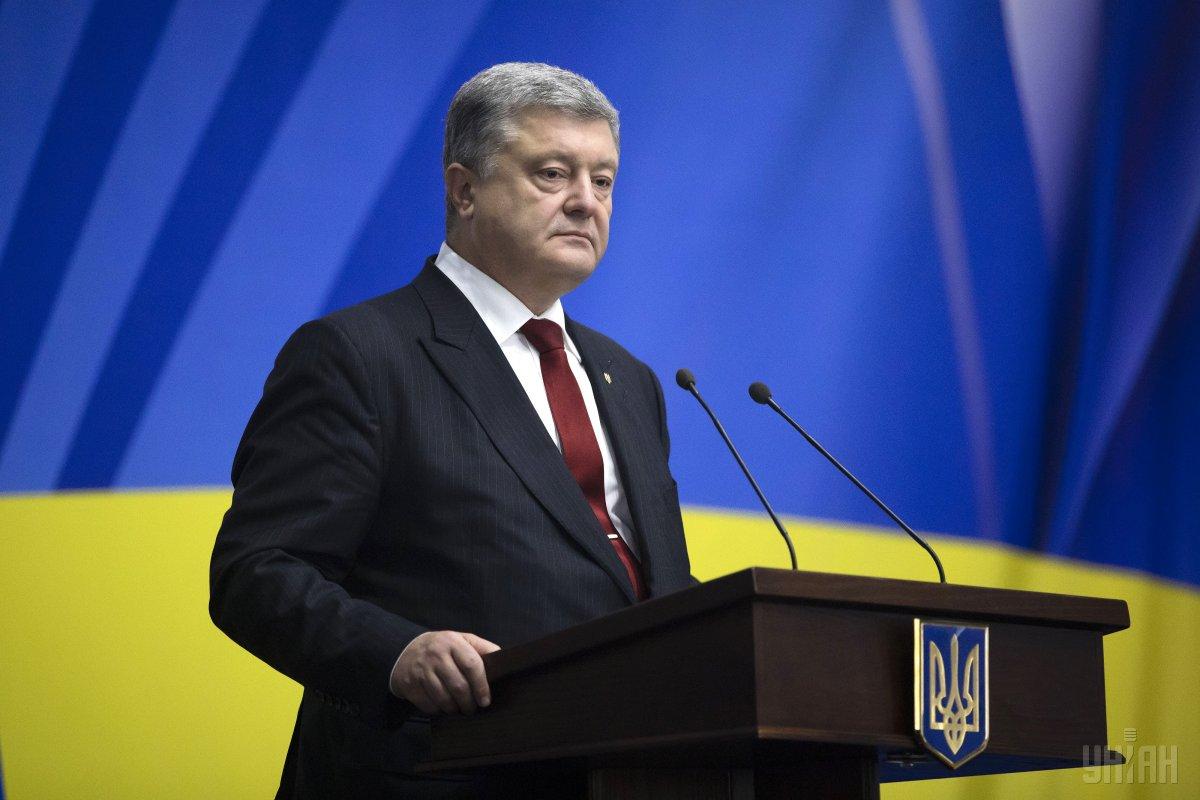 President Poroshenko / Photo from UNIAN
Ukrainian President Petro Poroshenko has announced that martial law can be introduced from 09:00 a.m. on November 28, for a period of 30 days instead of 60, as was originally proposed by the National Security and Defense Council (NSDC).
Poroshenko made this statement in his video address.
"The NSDC recommended that martial law be imposed for 60 days. My decision is and that I will propose it to the parliament that martial law be imposed for 30 days, so that martial law does not overlap any day of the election campaign," the president said.
Read alsoMartial law does not mean automatic cancellation of elections in Ukraine – Gerashchenko
Thus, the president proposes that martial law regulations should last 30 days and end in in the middle of December.
"In early December, I will submit a draft decision to parliament to set the date of presidential elections, which will be held on March 31, 2019, in accordance with the Constitution," he said.
"As the Supreme Commander-in-Chief, I will make every effort to meet this tight deadline and in a month to maximize opportunities to enhance our readiness to repel a possible full-scale Russian offensive," Poroshenko said.
The situation in the Black Sea and the Sea of Azov escalated after Russia attacked and seized three boats of the Ukrainian Navy near the Kerch Strait on November 25. The Russian side captured 23 members of the Ukrainian Navy; six of them are reportedly wounded.
Ukraine's parliament is scheduled to consider a bill on the introduction of martial law in Ukraine in keeping with a presidential order based on NSDC recommendations.