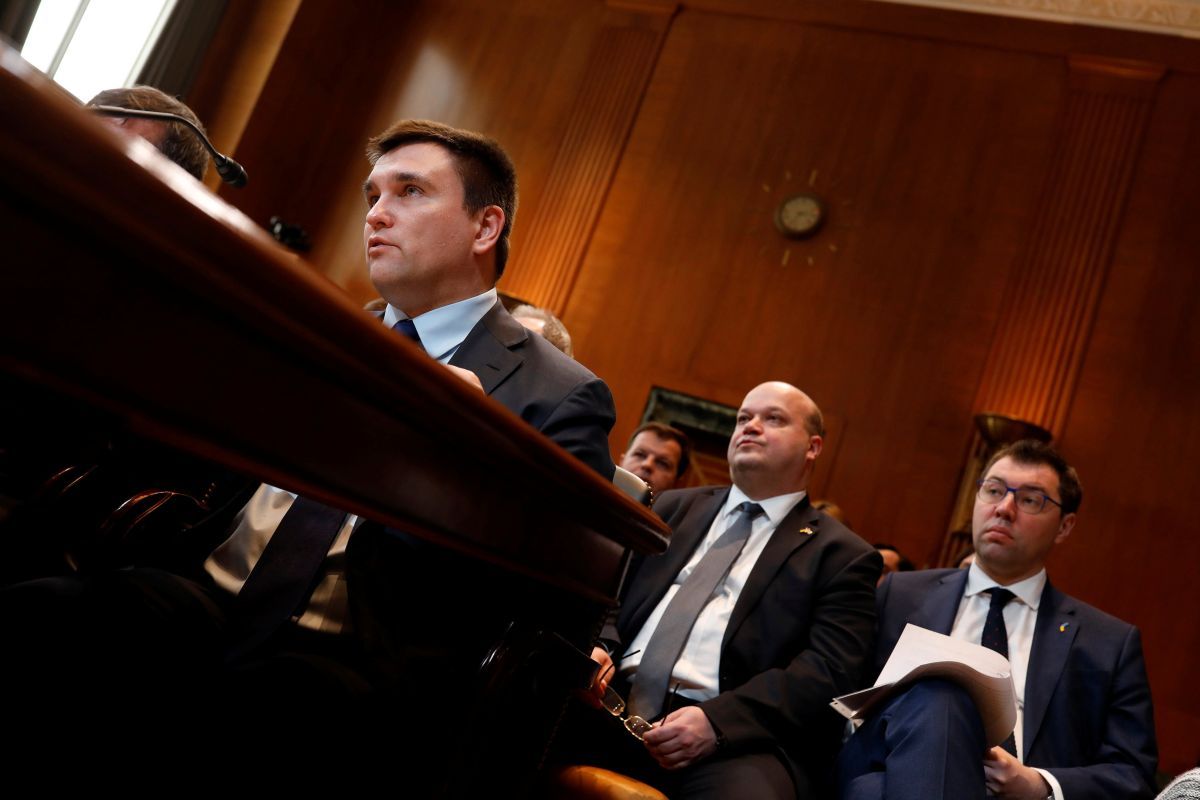 REUTERS
Ukrainian Foreign Minister Pavlo Klimkin says the ministry is in favor of introducing a biometric visa regime with the Russian Federation.
"We should come not just to the visa regime, as there is no sense in putting visas into passports of the aggressor state's citizens, but to the biometric visa regime," Klimkin said at an extraordinary meeting of the Verkhovna Rada, Ukraine's parliament on November 26.
According to the foreign minister, MFA Ukraine proposes changes with regard to Russian citizens' sevice and diplomatic passports, to make them fall under the new regulation.
Read alsoKlimkin speaks of Putin's plans to "dismember" Ukraine
The minister also added that diplomatic relations with Russia so far exist only on paper. However, they can be severed only after the issue is resolved of who will defend the Ukrainian citizens' interests in Russia.
"As for diplomatic relations with Russia, I earlier said: By definition, we don't need these relations, and we don't actually have such relations. But we have to find the form, as for how and who will help and care for 2.5 million Ukrainians still staying in the Russian Federation, and do all the work that our consuls do in the context of helping political prisoners," Klimkin said.
"I hope we'll be able to propose a solution soon," the official added.