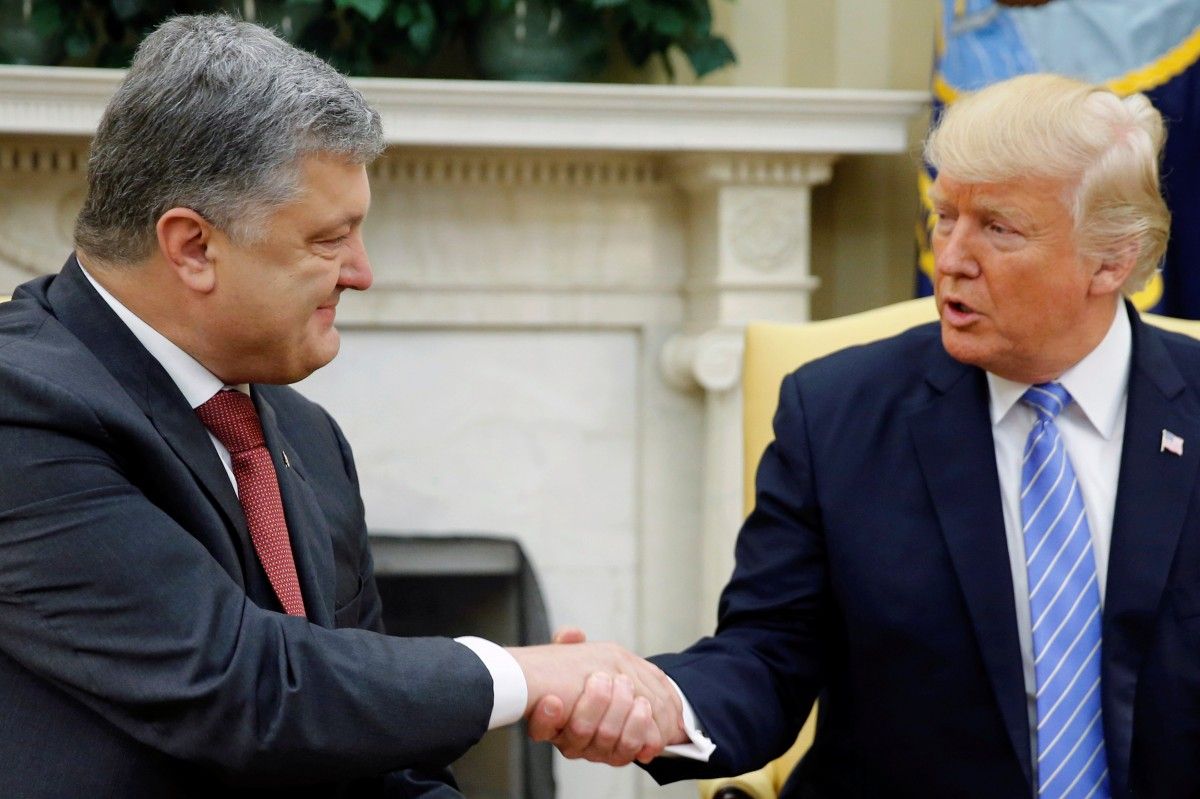 REUTERS
The president of Ukraine has a message that he wants President Donald Trump to personally deliver to Russian President Vladimir Putin at the upcoming G20 summit in Argentina: "Get out of Ukraine, Mr. Putin," Petro Poroshenko said Tuesday.
Poroshenko made the comments in a one-on-one interview with NBC News' Richard Engel, which was conducted two days after Russian forces created an international crisis by attacking and seizing three Ukrainian vessels that were trying to pass through the Kerch Strait, a narrow artery that connects the Black Sea to the Sea of Azov.
Read alsoPoroshenko says he tried to contact Putin after capture of Ukrainian boats in Black Sea
In the interview, Poroshenko also warned the Russians that Ukraine will not roll over if war comes. "We will fight for our freedom, we will fight for our democracy, we will fight for our soil," he said. "The Russians will pay a huge price."
Poroshenko said his military is ready to defend its country but is counting on the United States to live up to its pledges to support Ukraine.
"I count on the United States," Poroshenko told NBC News. "I count on the United States people."
Asked point-blank if he can count on Trump, Poroshenko answered diplomatically: "This is the international obligation of the United States."