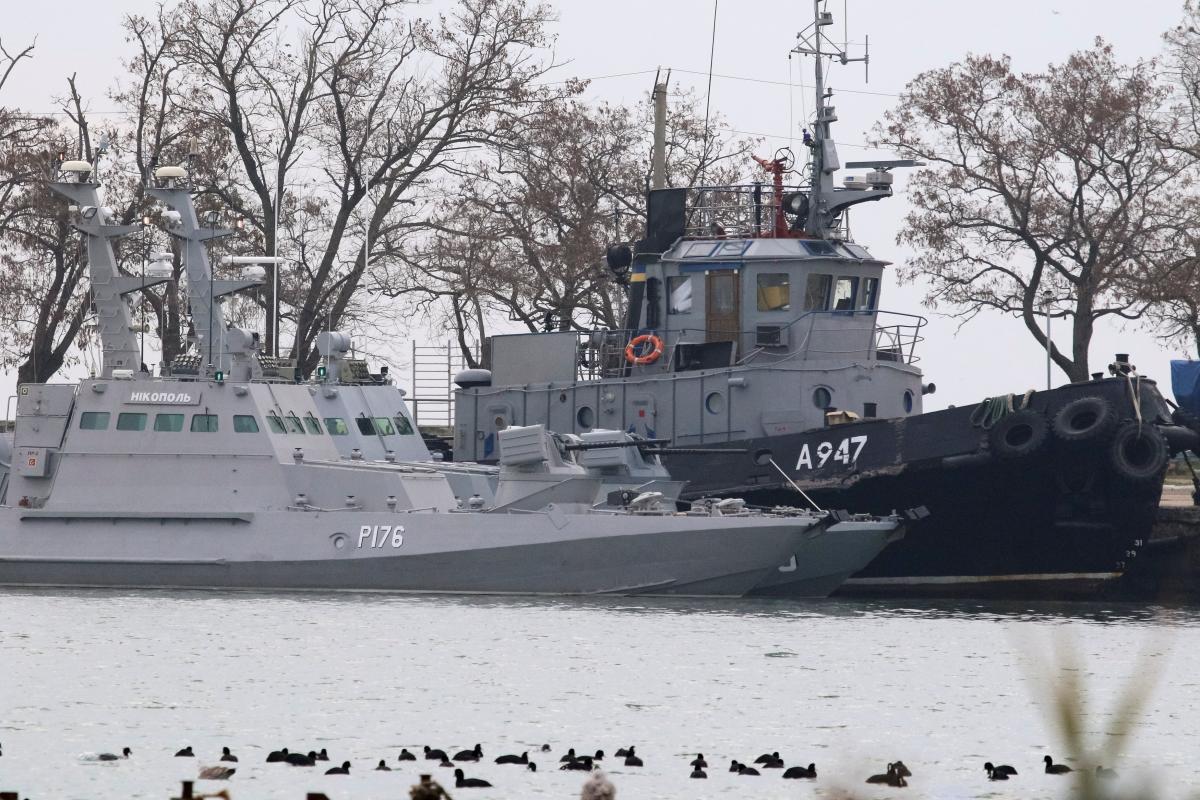 Russian forces captured 24 members of Ukraine's Navy on Nov 25 / REUTERS
A Russian-controlled "court" in the occupied city of Kerch on November 27 ruled that three wounded Ukrainian sailors be remanded until January 25; a "court" in the occupied city of Simferopol made a similar ruling for another 12 sailors; court proceedings will resume on Wednesday for the remaining members of Ukraine's Navy.
"Andriy Artemenko, Andriy Eyder and Vasyl Soroka were wounded amid an attack [by Russia's FSB near the Kerch Strait on November 25], were kept in hospital. Eyder underwent surgery. Independent lawyers had no access to them. The court ruled on their formal arrest until January 25, 2019," journalist from Russia's Novaya Gazeta newspaper Anton Naumlyuk wrote on Facebook on November 27.
Separate court hearings on 12 other sailors from Ukraine were simultaneously held in Simferopol.
Read alsoNATO calls on Russia to free Ukrainian sailors without delay
The Simferopol "court" ordered that 12 of the 24 Ukrainian sailors captured during clashes with Russian forces on November 25 be detained for two months. They were detained pending trial, charged with trespassing the Russian border under Part 3 of Article 322 of the Criminal Code of the Russian Federation and facing imprisonment for up to six years.
Volodymyr Varimez, Serhiy Tsybizov, Andriy Oprysko, Viktor Bespalchenko, Volodymyr Tereshchenko, Roman Mokriak, Mykhailo Vlasiuk, Serhiy Popov, Yuriy Budzylo, Vladyslav Kostyshyn, Bohdan Holovash, and Serhiy Chuliba will be remanded in custody until January 25, Naumlyuk said.
The sailors, including the commander of a small Ukrainian gunboat, will be held under formal arrest in a detention center in Simferopol, the judge ruled.
Court proceedings will resume on Wednesday for the remaining sailors.