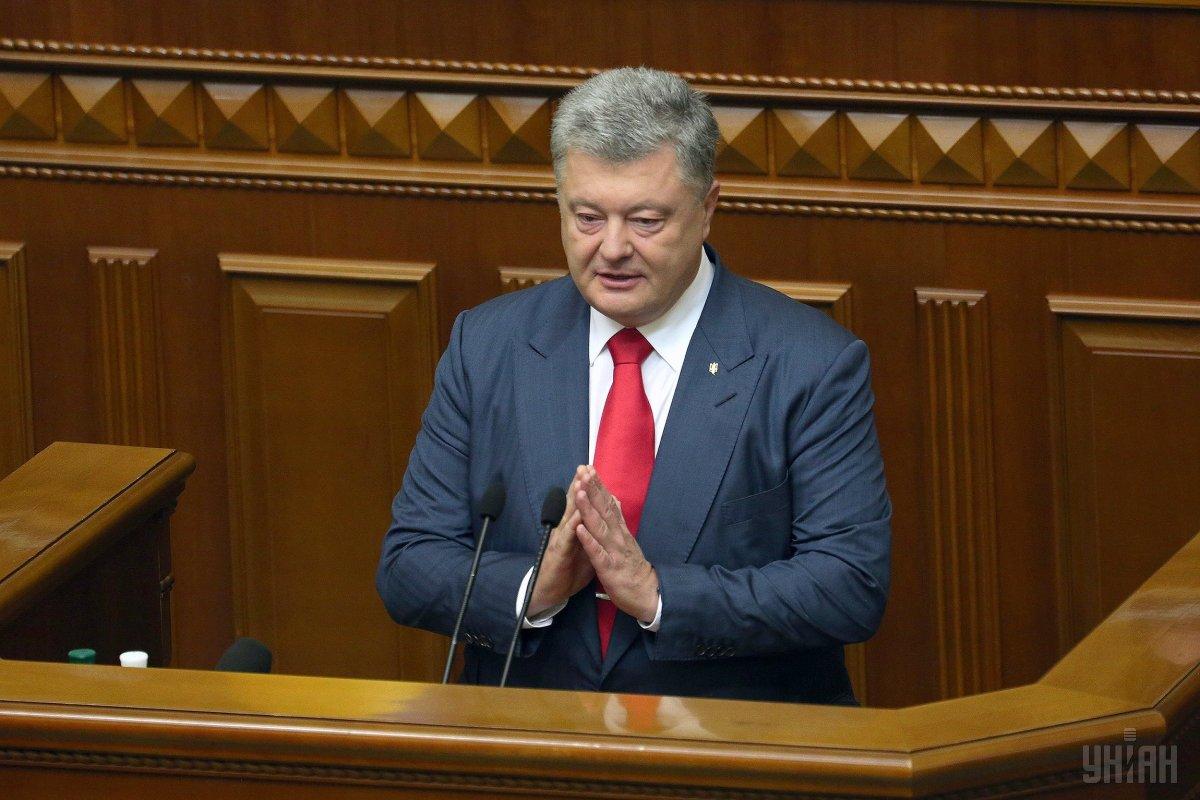 Photo from UNIAN
Petro Poroshenko says he counts on the United States' support against the background of the latest escalation in the Black-Azov seas area.
In an interview with NBC, Petro Poroshenko recalled his several meetings with U.S. President Donald Trump, noting his strong feeling that Trump "supports Ukrainian sovereignty, territorial integrity and our fight for freedom and democracy."
"In this situation, I count on the United States," Poroshenko said.
He recalled his offer for a few NATO warships to be deployed in the Black Sea, which Poroshenko called "the point of global security," not to allow Russia to continue escalating the situation in the region.
Read alsoPompeo pledges military aid to Ukraine, Poroshenko says
"This is the real purpose of Russia – occupation of the sea. And this is the launch of the aggression. This is not just an attack on two Ukrainian light military boats and a tug boat – this is aggression on the Azov Sea.
Asked whether he thinks the developments could lead to a war, Poroshenko said: "We definitely should be ready for Russian aggression. We're preparing for protecting our country. Martial law does not mean that we attack anybody. We do it just to protect our country."
"We're fighting against Russia for our freedom and democracy. We are under attack because we hate the idea of being any longer the part of the Russian empire, the Russian colony. My 45-million nation will return back to the European family," Poroshenko said.