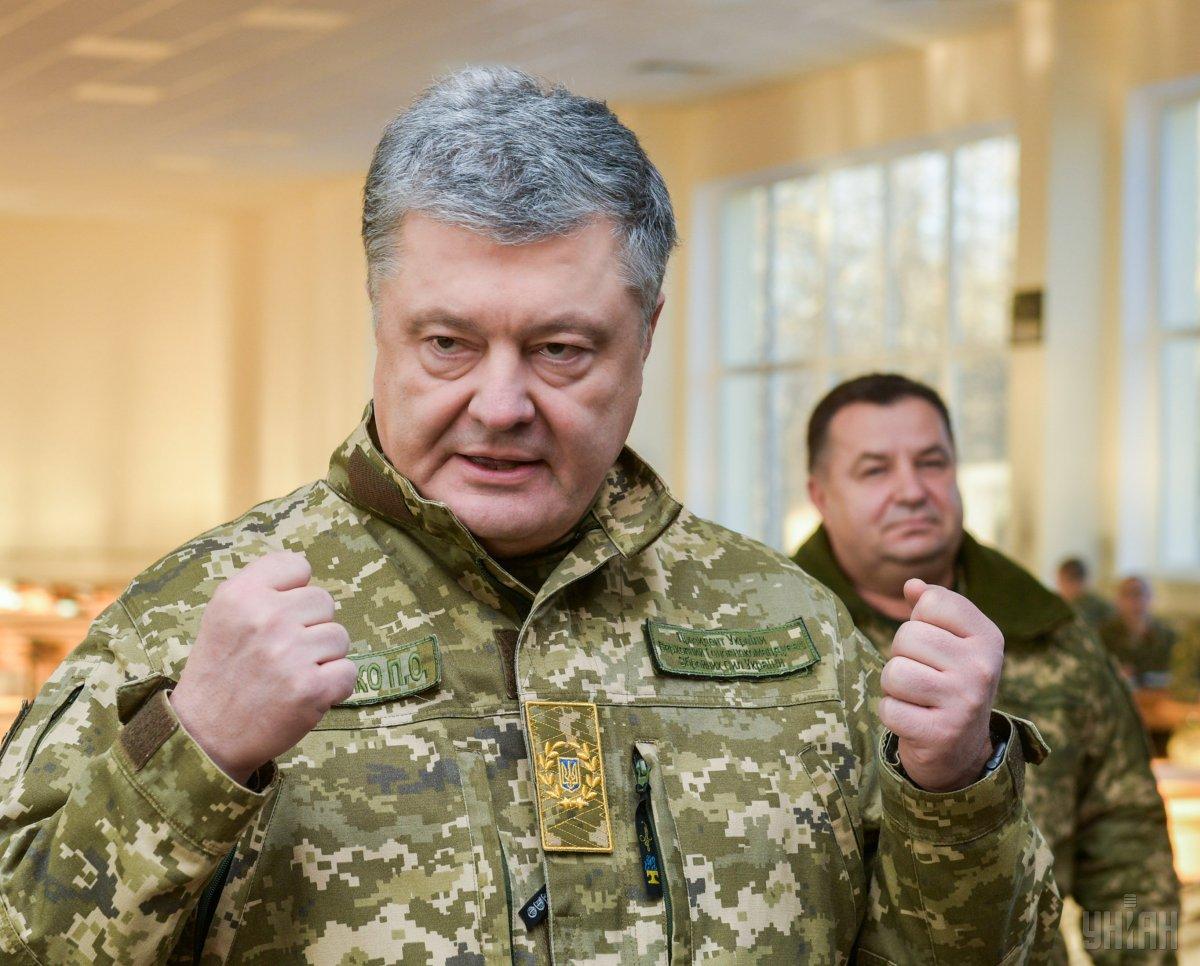 Photo from UNIAN
Ukrainian President Petro Poroshenko says that an act of Russian aggression against Ukrainian ships in the Kerch Strait is aimed at depriving Ukraine of autocephaly and blocking international support.
"Why has Putin done this right now? Not to let [Ukraine] have the tomos [an official document on the Ukrainian-based church's independence], to make the church think that if there's martial law, then His Holiness will not give us anything. He's miscalculated. We'll be praying, and everything will be fine," Poroshenko said, the news outlet espreso.tv reported.
Read alsoPutin comments on Russia's attack near Kerch Strait, accuses Poroshenko of "provocation"
"And the second reason is to deprive us of international assistance. Supposedly, a country that is at war will not get financing. Yesterday I conducted intensive international consultations and stated it is not us who are at war. We are doing our duty to protect our native land. And we heard the answer: 'Mr. President, we believe you,'" Poroshenko said.
As UNIAN reported, three Ukrainian vessels were captured on November 25 by Russian forces at sea near the Kerch Strait, which is the only outlet to the Sea of Azov and controls access to two major Ukrainian ports. The two Ukrainian artillery boats and a tugboat were heading from Odesa on the Black Sea to Mariupol on the Sea of Azov. Twenty-four sailors were detained and "courts" in Russian-occupied Crimea ruled that they be detained for two months, pending trial.