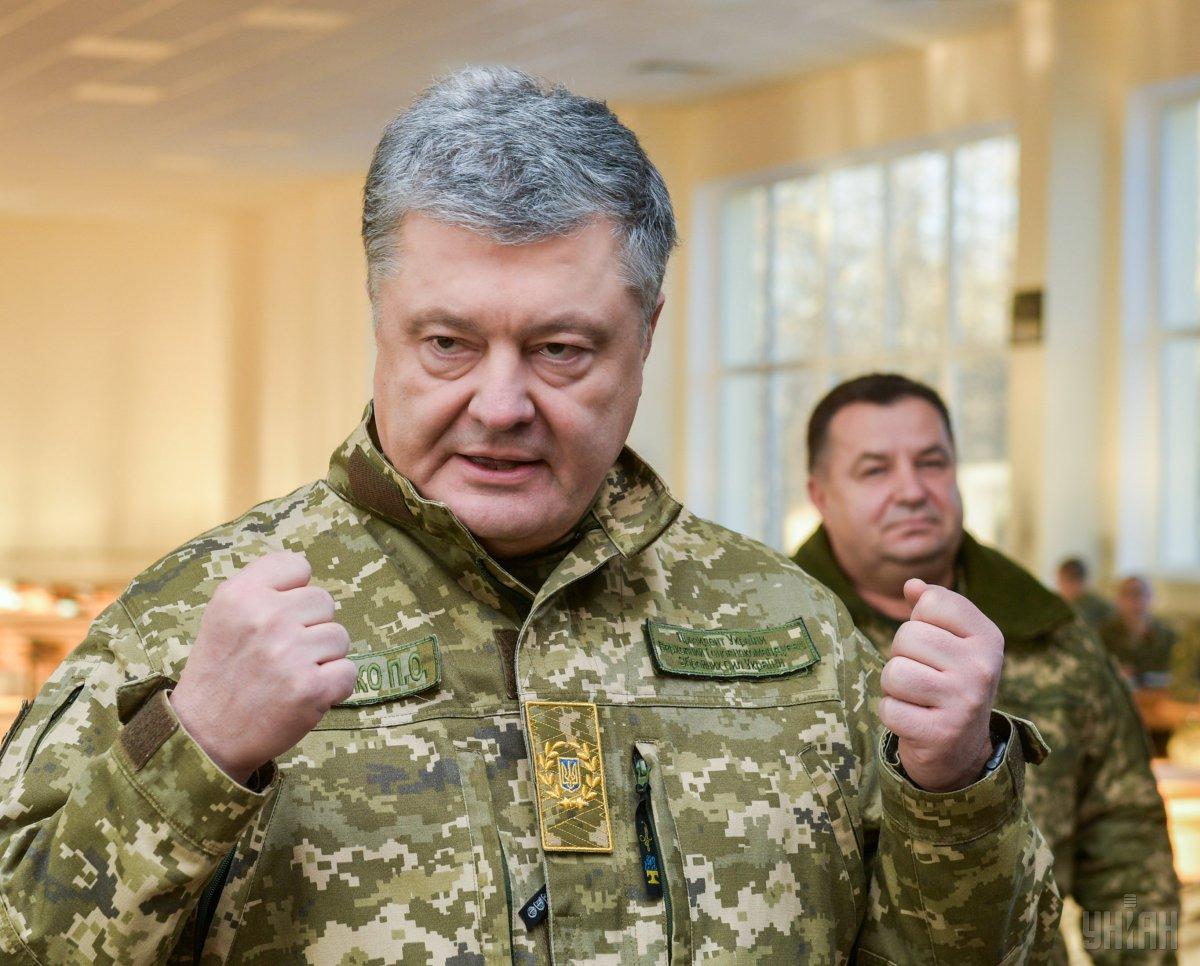 Photo from UNIAN
Ukrainian President Petro Poroshenko has called on the European Union to take real steps to stop the "creeping annexation" of the Sea of Azov by the Russian Federation.
"I call on the EU countries to move from declarations to real steps and to take all necessary measures to influence on the aggressor, including strengthening sanctions, in order to stop the "creeping annexation" by Russia of the Azov Sea and the Kerch Strait, and restore the territorial integrity of Ukraine," the president wrote on Facebook on November 28.
"[I'm] looking forward to a firm, consolidated response with the assessment of the aggressor's criminal behavior by the G7 countries," he said.
He also said he is grateful to the European allies for long-awaited position in defense of Ukraine and condemnation of the use of force by Russia against Ukrainian sailors in the Black Sea and the Kerch Strait water area in defiance of bilateral agreements and international law.
Read alsoEU says it is dismayed at use of force by Russia against Ukrainian ships near Kerch Strait
"We appreciate the European Union's consolidated appeal to the Kremlin to ensure the immediate and unconditional release of Ukrainian sailors and ships, as well as unhindered and free passage through the Kerch Strait in accordance with international law," he said.
The Ukrainian president says that the Kremlin's active global disinformation campaign for making Ukraine responsible for the Kerch incident has failed. "By the joint efforts of the President, the Government, the Parliament, the entire diplomatic corps and diaspora, we managed to bring to the international community the truth about the Russia's act of aggression against Ukraine, about the inhuman sea chase on Ukrainian sailors, and yet another cynic crime of the Kremlin," he said.