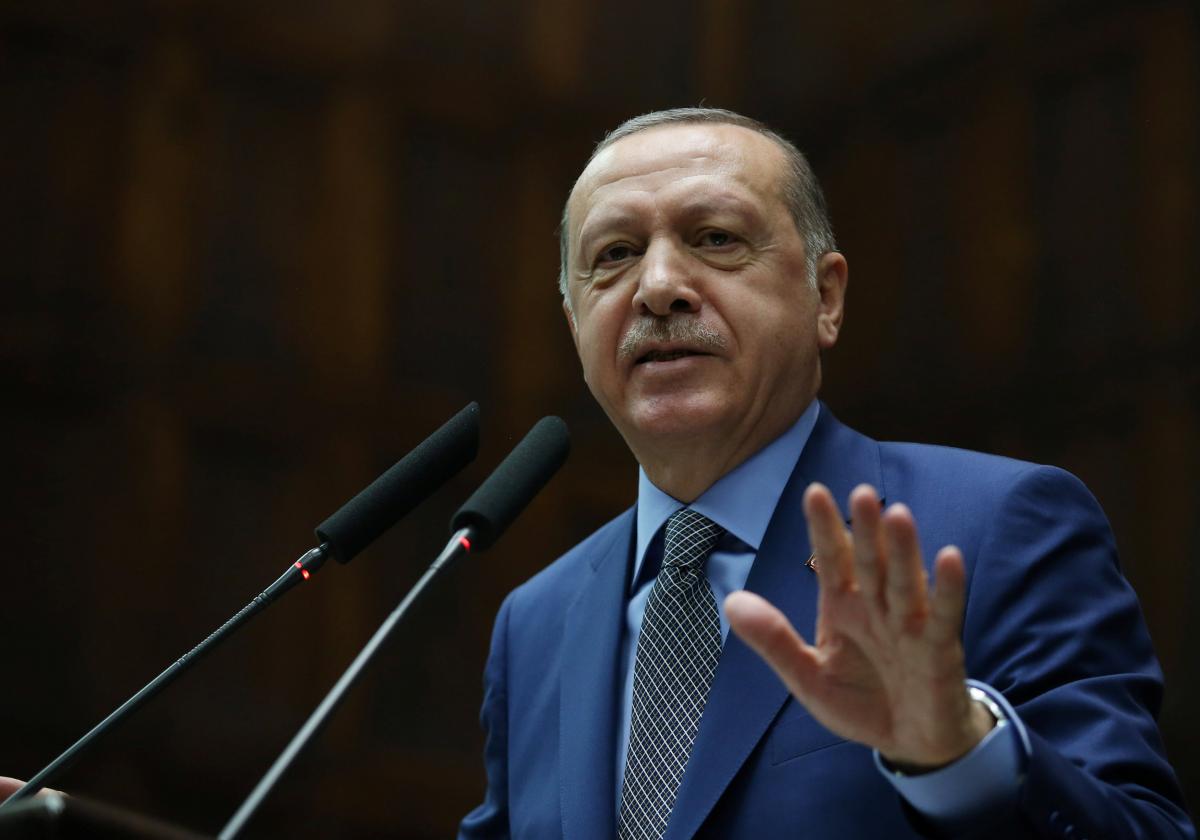 REUTERS
Turkish President Recep Tayyip Erdogan discussed tensions in the Kerch Strait near Crimea with his U.S. counterpart Donald Trump, Russian counterpart Vladimir Putin and Ukrainian counterpart Petro Poroshenko in separate phone calls and emphasized the importance of a diplomatic solution to tensions between the two neighbors, a Turkish presidency source said Wednesday.
Erdogan listened to all three leaders and conveyed his concern over the tensions, the source added, according to the Daily Sabah.
In a phone conversation with Vladimir Putin, Erdogan is reported to have discussed Turkey's possible role of a mediator in the settlement process, according to RosBalt.
Read alsoTrump wants Germany, France involved in settling Ukraine-Russia row around Azov Sea
Erdogan and Trump also agreed during the phone call for a meeting at the upcoming G20 meeting in Argentina.
The president previously addressed the recent escalation of tensions in the strait separating the illegally annexed Crimea from mainland Russia in his address to the ruling Justice and Development Party's (AK Party) parliamentary group on Tuesday, saying: "We call on our Russian and Ukrainian friends to solve their problems through dialogue as soon as possible and make the Black Sea a sea of peace."
Turkey, along with the rest of the international community, does not recognize Russia's move and supports Ukraine's territorial integrity.