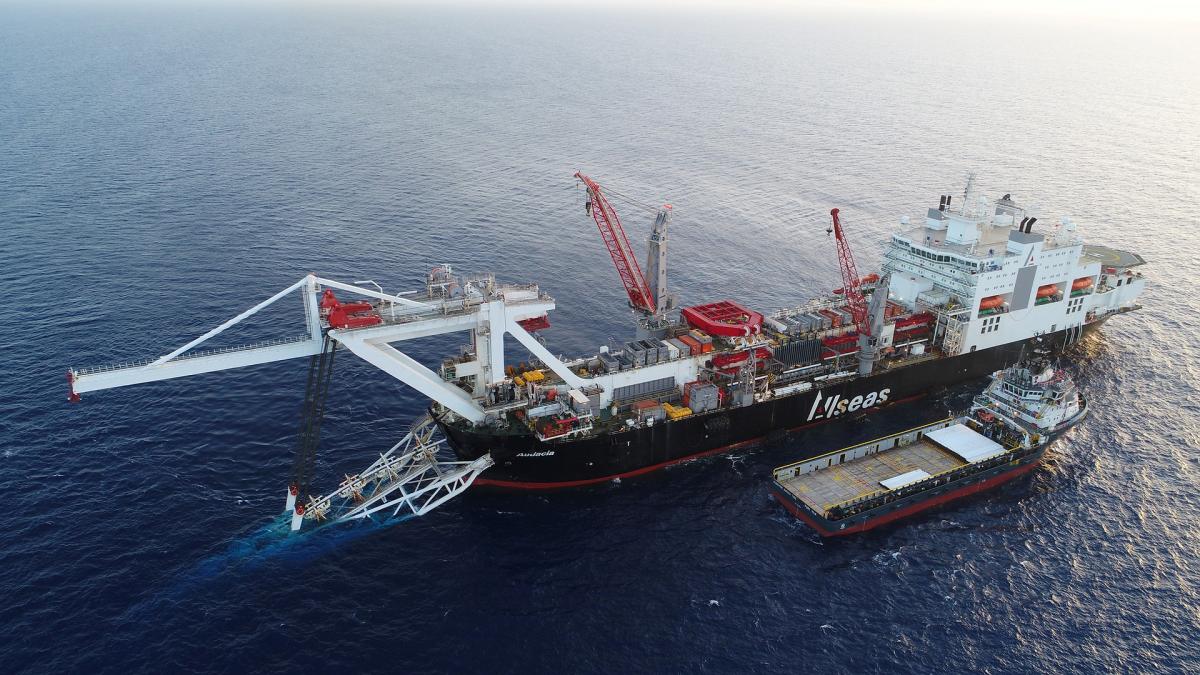 nord-stream2.com
Ukrainian Ambassador to Germany Andrij Melnyk has said a document was adopted at the meeting of the largest faction of the German Bundestag defining the strategy for the development of partnership between Germany and Ukraine, as well as confirms the threat that the Nord Stream 2 project is posing.
"At the meeting of the largest CDU/CSU faction (246 lawmakers), attended by Chancellor Angela Merkel, a historical document was adopted defining the strategy for developing partnership between Germany and Ukraine for the coming years!!!" he wrote on Twitter.
According to him, the adoption of the Roadmap of Ukraine's support from the most powerful parliamentary faction in the Bundestag in these critical days is a sign of solidarity against the Russian aggression.
Read also'Put Putin in his place', Ukrainian ambassador tells Germany – media
Melnyk cited one of the theses of the CDU/CSU's Ukraine strategy: "We continue to see the danger in Nord Stream 2 that Russia will also use the project to expand the possibilities of destabilizing Ukraine. We must admit that NS2 [Nord Stream 2] further splits Europe and its Transatlantic partners."
UNIAN memo. The Nord Stream 2 project envisages the construction and operation of two gas pipeline branches with a total throughput capacity of 55 million cubic meters of natural gas per year from the coast of Russia through the Baltic Sea to Germany.
This new pipeline bypassing Ukraine is to be built next to the existing Nord Stream 1 pipeline. The construction of the pipeline should be completed before the end of 2019. The length of the pipeline will be 1,220 km. It should connect Russia's Ust-Luga and Germany's Greifswald.